Sofia Estetic is a Bulgarian leading plastic surgery center with a strong commitment to excellence in patient care and a cross-disciplinary approach that brings current medical developments into clinical practice.
Dr. Veselin Dinev MD is a top specialist in plastic, aesthetic, and reconstructive surgery.
The clinic offers the latest surgical and non-surgical techniques for facial rejuvenation, breast enhancement and reconstruction, arms, hands, tummy tucks, gender-affirming procedures, lower body lifts, and contouring after weight loss and liposuction in an accredited surgical facility.
We welcome the opportunity to meet with you to discuss your preferences and how we can help you achieve the look or transformation you desire.
Why choose Sofia Estetic?
At Sofia Estetic, we understand that you are not fully recovered until you have regained the appearance that makes you feel satisfied. You will find your surgeon ready to listen to your concerns and help you find the best solution to the type of result that you want.
We use only high-end cosmetics and the latest cutting-edge equipment to satisfy even the highest demands. All operations take place at Sofia Estetic which ensures optimal levels of safety and comfort to patients.
To ensure the fastest possible return to normal activities, we employ the most recent techniques and give priority to minimally invasive surgery, which reduces postoperative complications....
Popular treatments
21 more treatments
Consultations available in:
Bulgarian, English
Patient Reviews
Very Clean hospital. Attentive staff my surgeon was amazing and kept me comfortable and answered any worries before and after surgery. Good results overall very satisfied you can trust this hospital and the staff. Thank you very much Doctor Dinev.
31-Aug-2021
The operation went well. I am flying home tomorrow. Thank you for your excellent communication!
03-Feb-2021
9 more reviews
Contact Clinic
SELECT A TREATMENT. GET A FREE QUOTE.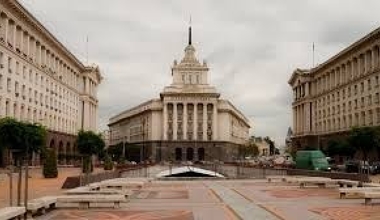 Bulgaria Travel Tips
Language: Bulgarian
Currency: Lev (BGN)
Climate:
Capital: Sofia
Major Airport(s): Sofia International Airport, Varna International Airport, Bourgas International Airport, and Plovdiv International Airport
Electricity: 220V/50Hz (European plug)
Time Zone: UTC+2
What to See
Bulgaria's capital has a lot of stories to tell, and each historic attraction will give you a new perspective on Sofia's complicated past. Take the churches here that have spent several centuries of their existence as mosques, the overbearing soviet architecture or the Roman history that is still being uncovered and blends with the modern city.
What to Savor
Get ready to explore the hearty, highly meat-based cuisine of Bulgaria with some vegetarian alternatives out there. Top food classics include banitsa, shopska salad, meshana skara, shkembe chorba, kyupolou, and ayran.
Where to Stay
When it comes to choosing where to stay in Sofia, there are a variety of options depending on what is most important for your particular traveling needs. These range from stately high-end residential areas favored by older families, to conveniently located neighborhoods surrounding the centrum and national cathedral, to areas outside of the city center where you can stay on a budget. Prices and availability for hotels vary widely from low-end to business class all the way on up to high-end five-star choices.
Book a hotel in Sofia, Bulgaria