Welcome to the most reputable plastic surgery clinics in Hungary, Dr. Vincente Rodrigo Plastic Surgery Clinic. Ever since its inauguration, our clinic has attracted many patients from all over the world. This level of success was not reached haphazardly. It is the outcome of rigorous work and considering the patient's satisfaction as one of our highest priorities.
Our clinic in Budapest is designed in a way to ensure our patient's comfort and well-being. It is beautifully located down town, in close proximity to many sumptuous hotels and apartments. It comprises 3 accredited operating theaters, and 19 beds in refurbished recovery rooms. We do our best to surround you with the care and attention you deserve. Our clinic is equipped with the latest technologies that conform to European standards (EEC norms).
Get To Know — Dr. Vincente Rodrigo
Our lead doctor, Dr. Vincente Rodrigo, provides a gentle approach that is built on the principles of artistry, precision, reliability, and individuality. He has for several years taken pride in performing various plastic surgeries with guaranteed results to our patients.
Dr. Rodrigo Has received a rigorous training in both Hungary and the US. He is certified to practice General Surgery, Reconstructive and Plastic Surgery. Dr Rodrigo speaks Spanish, Hungarian and English. He is registered as a specialist in Plastic Surgery at the Hungarian Medical Council. He is dotted with a quintessential experience in deploying the "traditional" as well as the newest and most innovative techniques in the fields of plastic and cosmetic surgeries, to achieve the desired results for a refined beauty....
Popular treatments
18 more treatments
Consultations available in:
English, Arabic
Additional Services
Local Accommodation Assistance, Hotel to Clinic Transfers, Translator Services
Accreditations
European standards (EEC norms)
Contact Clinic
SELECT A TREATMENT. GET A FREE QUOTE.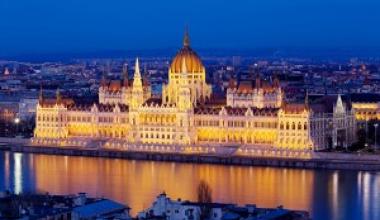 Hungary Travel Tips
Language: Hungarian
Currency: Forint (HUF)
Climate: Average Annual Temp 49 F(9.7 °C)
Capital: Budapest
Major Airport(s): Budapest Ferihegy Airport, Airport Debrecen
Electricity: 230 50Hz (European Plug)
Time Zone: UTC +1
What to See
Fear not to get lost in the streets of Budapest, and be ready for being bewitched by the marvelous architectural splendor the City is bestowed with.Fisherman's Bastion is a terrace distinguished by its euphonious and quintessential style of the Medieval with empyreal towers. It is beautifully situated on the Buda bank of the Danube, on the Castle hill in Budapest, around Matthias Church.Buda Castle is a mesmerizing piece of Art. It was a former Royal Palace and was added to the UNESCO World Heritage since 1987.the castle is surrounded by the most beautiful attractions and picturesque views of the city. At night, the castle creates a breath-taking atmosphere with its warm and spectacular lights.
What to Savor
The Hungarian cuisine is well known for its delectable and tasty dishes, most of which are prepared with fresh and telluric ingredients such as onion, garlic, a variety of herbs, pepper and spices.Hungary is a soup-eating nation. They have a wide variety of soups such as meat soup, stew soup, wine soup, red fish soup, bean soup and cherry soup. The way soups are prepared differs from one city to another. A bowl of soup is usually followed by a mouth-watering dish of meat with potato, pasta or rice garnishing.Hungarians are also famed for pancakes and breads. You can find the crescent, the pretzel (salty crispy pastry), the Baguette, and the Placsinta (stuffed crepe filled with jam) and all what your heart can desire.
Where to Stay
Budapest is fraught with sumptuous accommodation choices with an eye to give you the best vacation you can ever dream of.Hotel Lisa is beautifully situated at a verdant Isle in Budapest overlooking the Danube. The Hotel has clean, air conditioned and comfortable rooms with TV and a free access to WI-FI.
Klarahome Budapest is another interesting accommodation choice. It is situated at a walking distance from the Buda Castle, 2 Km from the Margret Isle and 18 km from the airport Budapest Liszt Ferenc.
Book a hotel in Budapest, Hungary