Cosmetic Surgery is a surgical process that involves restoration, reconstruction, or alteration of the human body. The goal of Cosmetic Surgery is to improve appearance by enhancing the way one looks. Recently, there has been a drastic increase in social interest and the number of Cosmetic Surgeries in Bangalore and across India. At the top cosmetic surgery provider in Bangalore, Dr Shetty's Cosmetic Center, Dr. Sahebgowda Shetty is highly regarded as one of the best cosmetic surgeons in India — with thousands of surgeries to his credit over the years. With an MBBS from the Karnataka Institute of Medical Sciences, he went on to pursuit Post-graduate (MS) training from Mysore Medical College. Dr. Sahebgowda is focused in Rhinoplasty, Liposuction, Hair Transplantation, Abdominoplasty, Tummy Tuck, and Breast Augmentation, among other procedures.
The Art of Looking Beautiful.
Sign up for consultation with the Best Cosmetic Surgeons in Bangalore and figure out ways to enhance your beauty.
Facial Implants
Facial Implants is the most comprehensive approach to treating facial wrinkles and sagging caused by aging.
Breast Augmentation
Our Breast procedures include Breast Augmentation, Breast reduction Breast lift for women and Gynecomastia Surgery for men.
Meet Our Plastic Surgeon—Dr. Sahebgowda Shetty
As the leading plastic surgeon in India, Dr. Sahebgowda Shetty, holds an MBBS from the Karnataka Institute of Medical Sciences, where he went on to pursuit Post-graduate (MS) training from Mysore Medical College....
Popular treatments
30 more treatments
Consultations available in:
English
Additional Services
Flight Booking Assistance, Local Accommodation Assistance, Translator Services
Contact Clinic
SELECT A TREATMENT. GET A FREE QUOTE.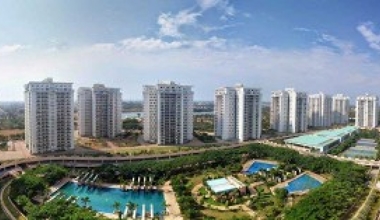 India Travel Tips
Language: Hindi, English
Currency: Indian Rupee (INR)
Climate: Average Temp Summer 104 F (40°C) Winter 59F (15°C)
Capital: New Delhi
Major Airport(s): Delhi Airport
Electricity: 230V 50Hz Indian (Old British)/European plugs
Time Zone: UTC+5.5
What to See
Bangalore is often identified as the hub of the country's information technology – the headquarters of India's premiere institutions like ISRO, Wipro and Infosys being located here. Nevertheless, this capital of the Indian State of Karnataka, has a unique appeal and a certain dynamism that separates it from other cities across India. Distinct from its lightning-fast life, its conspicuous western cultural influence, the swanky, new buildings, carrying some of the best minds of the country's hi-tech, software technologies, the city has some beautiful buildings and attractions that has the potential to draw any leisure excursionist.
What to Savor
Bangaloreans are fundamentally foodies. When you live in a town whose name literally translates to 'Town of Beans' you've got to love food!
Where to Stay
Bangalore is a city that exhibits the perfect balance of traditional and modern values. Indiranagar, a neighbour of Koramangala, is one of the poshest cosmopolitan localities in Bangalore. There are a number of comfortable serviced apartments, five-star, business and budget hotels in the Indiranagar.
Book a hotel in Bangalore, India