Welcome to Raj Cosmetic and Plastic Surgery Centre, a pioneering centre specializing in over 50 plastic surgery specialities. Our centre is located in the heart of the mesmerizing city of Chennai — and is committed to offer you cutting-edge services to ensure you receive the best attention and comfort you deserve and desire. Our centre performs by a unique infrastructure designed to meet your expectations.
We pride ourselves on appointing the top professionals in the field of plastic and cosmetic surgery — holding over 15 years of experience. Our ultimate goal is to achieve patient satisfaction. For this, we thoroughly comprehend that we must strive to do our best in order to give you satisfactory results, take your ambitions at heart, build a strong relationship with you based on mutual understanding and respect, and most of all stay up-to-date on the latest innovations.
Our centre is highly equipped with the latest technologies that are USFDA approved, such as: Microair - Liposuction machine, Cool Sculpt - Caviation laser, and other world-class technologies to match your expectations for outstanding and uncompromised results.
Premium Plastic Surgery Services in India
At the top plastic surgery clinic in India, Raj Cosmetic & Plastic Surgery Centre, we are delighted to offer our patients a myriad of plastic and reconstructive surgeries to regain confidence and restore beauty — and maintain as normal a life as possible....
Popular treatments
43 more treatments
Consultations available in:
English
Additional Services
Airport Transfers, Flight Booking Assistance, Local Accommodation Assistance, Translator Services
Accreditations
Local Accommodation Assistance, Flight Booking Assistance, Translator Services
Contact Clinic
SELECT A TREATMENT. GET A FREE QUOTE.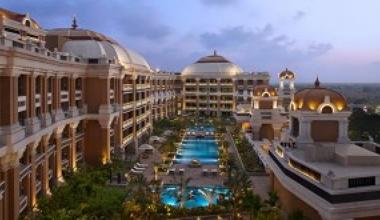 India Travel Tips
Language: Hindi, English
Currency: Indian Rupee (INR)
Climate: Average Temp Summer 104 F (40°C) Winter 59F (15°C)
Capital: New Delhi
Major Airport(s): Delhi Airport
Electricity: 230V 50Hz Indian (Old British)/European plugs
Time Zone: UTC+5.5
What to See
Chennai is one the most beautiful cities in India. Do not miss your chance to relax on one the most fascinating beaches in India: Eliot's Beach. This superb area named after its governor, Edward Elliot, is a good spot to unwind. You can also visit the nearby church and view its magnificent architecture. Not too far away is Anna Zoological Park, a preternatural verdant area where you can breathe pure air and rejoice the treasures of nature. Chennai is also famed for its sumptuous shopping malls, including Abirami Mega Mall — a deluxe spot where you can enjoy dinner, watch the latest movies, and shop til' you drop.
What to Savor
When exploring Chennai, be prepared for an extraordinary odyssey into the heaven of food. Indian cuisine is eminent for its tempting tastes and flavors. Most plates contain a variety of vegetables and spices. Lentils are an important ingredient in Indian cuisine. Among the plates not to miss — seafood, Thukpa (noodle soup common), Litti chokha (a baked salted wheat flour cake filled with sattu or baked chickpea flour), and some special spices.
Where to Stay
Chennai offers a plethora of luxurious and budget hotels available to suit your needs and tastes: Hilton Chennai is the perfect place to relax and enjoy your stay in the city. The hotel offers services of high standards and makes a whole staff of amiable people at your disposal. They also provide you with a variety of modern, comfortable, and spacious rooms to choose from. Other recommended hotels include: The Raintree, St. Mary's Road, Taj Coromandel, and Le Royal Meridien Chennai.
Book a hotel in Chennai, India