Dr. Aboufirass Abdellatif practice is designed to present comprehensive treatment planning and follow strict standards to ensure your plastic surgery in Marrakesh will go smoothly and achieve the appearance goals you desire.
Plastic surgery clinics in Morocco are devoted to rejuvenating, reinvigorating and enhancing patients natural beauty, while employing advanced cosmetic technology that will result in beautiful, natural results that make you look better and feel beautiful....
Popular treatments
46 more treatments
Consultations available in:
Arabic, French, English
Additional Services
Flight Booking Assistance, Hotel Reservations, Airport Transfers, Local Tours, Assistance for Disabled Patients
Patient Reviews
Excellente expérience avec le docteur Aboufirass , Je suis très satisfaite. je n'ai plus de poches sous les yeux ni de cernes. Merci au Dr.Aboufirass .
07-May-2017
un grand merci aux infirmieres qui m ont surveillees apres mon operation;au dr aboufirass qui ma bien rassurer par ses nombreuses visites;une nuit en clinique une chambre spacieuse propre rien a dire de negatif ... mieux traitee au maroc qu en france; avec mon petit budget jai ete traitee comme une vip...merci a tous;;je recommande la policlinique du sud;
20-Feb-2016
1 more reviews
Contact Clinic
SELECT A TREATMENT. GET A FREE QUOTE.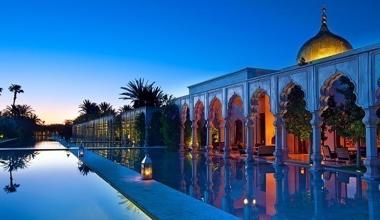 Morocco Travel Tips
Language: Arabic, Berber
Currency: Moroccan Dirham
Climate: Warm
Capital: Rabat
Major Airport(s): Mohammed V International (CMN)
Electricity: 220V
Time Zone: WET (UTC+0) WEST (UTC+1)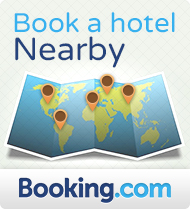 What to See
Lose yourself in mazy souks and get rejuvenated with a clean and awakening orange-flower oil massage in domed Moroccan hammam. Contemplate the geometric mosaics and intricate cedarwood of former Koranic school Ben Youssef Medersa, during the age of concubines. Feast your senses as you gaze across the Atlas mountain views in the Menara Gardens.
What to Savor
Savor the magnificent Moroccan cuisine of Al Fassia offering authentic dishes, including specialties such as the steamed lamb shoulder (dalaa mbakhra) and steamed vermicelli garnished with pigeon (Chaara medfouna). Leave some room for delectable desserts. You cannot go wrong with seffa couscous made with butter, sugar, milk and cinnamon.
Where to Stay
Dar Ayniwen (House of Palm Trees) has gained more popularity as one of the best accommodations to stay in Marrakesh. It is a family-owned and run guest hotel, featuring a luxurious villa set among 4 acres of beautiful gardens, where will most likely to encounter tortoises, guinea fowl and parrots on your morning stroll. The grand Moorish-inspired villa is exquisitely decorated with early-20-th-cetnury Moroccan antiques and protectorate-ear paraphernalia.