The Plastic Surgery Institute of Panama aims to provide the most sophisticated technology and solutions to their patients, and are committed to providing all the options and medical information available. Surgeries are done at Punta Pacifica Hospital a John Hopkins affiliated and JCI Accredited facility and the Clinica Hospital de Cirugia Plastica in El Cangrejo a facility dedicated to plastic and reconstructive surgery which has been operating since 1996....
Popular treatments
40 more treatments
Consultations available in:
Spanish, English
Additional Services
Airport Transfers, Hotel Reservations, Hotel to Clinic Transfers
Accreditations
American Society of Plastic Surgeons
Patient Reviews
Very happy I choose Dr. Luis Picard for my surgery in Panama . He fully understood what I was looking for - size , shape and results for my breast implants change with lift combination. I had ZERO POST-op pain - this was a surprising element as I was able to return to work in 2 days. Dr. Picard is very profesional , to the point - just the way I like it. Both of his assistants also done a great job following up on me. Super happy with the results ! Will be back for another upgrade in he near future:) Thank you!
18-May-2017
Dr. Piccard-Ami gave me thorough information, as well as complete follow-up care. I, being a gastric-bypass patient, prior to coming to see him, as well as botched procedures prior, was relieved by my results following reconstructive breast augmentation and a tummy tuck to remove scarring from previous intestinal exploratory surgery and twice botched breast augmentation. I was relieved to find a competent and professional who has honed his craft. Dr. Piccard-Ami's work was cut out for him, as I was a difficult case, he confidently and skillfully restored my self confidence. My gratitude thus far is immesurable. You're the best doc, thank you so much! When, I have more money.... my thighs are next!!!
22-Feb-2016
9 more reviews
Contact Clinic
SELECT A TREATMENT. GET A FREE QUOTE.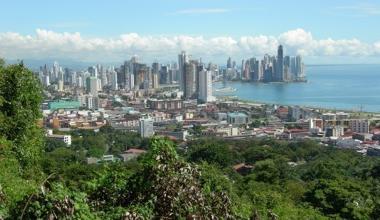 Panama Travel Tips
Language: Spanish, English
Currency: Panamanian Balboa (PAB), US Dollar (USD)
Climate: AVerage Daily Temp 90 F (30-33°C)
Capital: Panama City
Major Airport(s): Tocumen International Airport (PTY)
Electricity: 120V 60Hz
Time Zone: UTC-5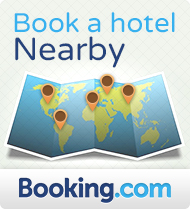 What to See
Esclusas de Miraflores is the perfect place to sit at dock of the bay to waste time as you observe the colossal ship passing through the lock chambers and sail away before your eyes. It also features a spectacular museum where you can learn about the canal's history, nautical engineering, daily operations and environmental demands.
What to Savor
Angel Restaurante puts a cut above the rest of restaurants in Panama City, decorated with antiques and original art to complement your dining experience. The menu offers true Spanish dishes such as Cordero Chilidon (lamb sautéed in tomato sauce) and conejo deshuesado (rabbit in a garlic sauce).
Where to Stay
The Bristol is designed in an English mansion style offering classy and comfortable accommodation amenities. The hotel is noted for its artistic furniture reflected in immaculate hardwoods and large windows overlooking an elegant foyer.