The leading plastic surgery clinic in Panama, Plastic Surgery Institute of Panama, aims to provide sophisticated technology and solutions to patients and are committed to providing all the options and medical information available.
We pride ourselves in delivering the very best quality of surgical and medical care in modern plastic surgery Panama facilities with the highest standard of service.
Why Choose Plastic Surgery in Panama?
Many patients considering plastic surgery choose to travel abroad for lower surgery costs and combine recovery with a vacation. Traveling to Panama for plastic surgery with Dr. Luis Picard-Ami enables you to take advantage of first-class facilities with a surgeon who has been in practice for over 28 years, including 10 years in Miami, USA. Dr. Picard-Ami holds board certifications from Panama, as well as the American Board of Plastic Surgery and The Royal College of Physicians and Surgeons of Canada.
Dr. Luis Picard-Ami and his team at Impilo Plastic Surgery and Medical Spa offer a full service, A-Z.
If you are traveling from abroad, we can pick you up at the airport gate, fast track you through Immigration & Customs services, and drive you to the hotel with a bilingual escort.
Our offices are in Panama City, Panama at The Pacific Center. This three building complex houses The Panama Clinic Hospital where we do most of the surgeries and a convenient all-suite hotel (Marriott Residence Inn) where our patients get a preferential rate. When you stay at this hotel you are within a few feet of all services, including my office and our surgical spa where you will recover after surgery....
Popular treatments
44 more treatments
Consultations available in:
Spanish, English
Additional Services
Airport Transfers, Hotel Reservations, Hotel to Clinic Transfers
Accreditations
American Society of Plastic Surgeons
Patient Reviews
My breast implantation surgery was performed by Dr. Luis Picard-Ami Jr at the Panama Clinic. Process was fully explained in pre- surgery telephone consultations and in face to face consultation at the clinic. Dr. Luis Picard-Ami's expertise and experience as well as his approachable interpersonal skills, not only assisted me in choosing best option for me but also made me at ease throughout the whole process. His clinic is staffed with friendly and helpful personnel always ready to assist with anything you may need starting from beverage to booking hotel room and getting post op bra. Truly VIP experience
08-Dec-2020
I was very pleased with Dr. Picard-Ami and the cosmetic surgery he did on me five months ago. Dr. Picard-Ami was professional, very thorough from the first correspondence we had and extremely prompt in responding to any of my questions and concerns before and after surgery. My husband and I stayed at the Marriott which is located in the same complex as Dr. Picard-Ami's office is. His staff took care of every detail from transporting me to the clinic where only plastic surgery is done (no worry of being with any Covid patients), kept my husband informed of everything during and after my surgery and checked on me daily. Walking to their offices after the surgery for follow up appointments was easy and convenient. Having any procedure during a pandemic is scary but at no time was I apprehensive about the surgery. I highly recommend Dr. Picard-Ami and his staff if you are considering cosmetic surgery. I am absolutely thrilled with my results and it was as painless as they promised.
30-Nov-2020
Before I chose Dr. Luis A. Picard-Ami, Jr. in Panama City, Panama, I researched multiple aesthetic surgeons and simply could not find a surgeon as accomplished. My husband and I have had an outstanding experience and we highly recommend him; his skillfulness and expertise are irrefutable. For months, I communicated with him by email and he used his valuable time to thoroughly, thoughtfully and punctually answer every question. We followed up with simple pictures taken on our phones and he offered his recommendations, our options, detailed cost estimates, basic procedural guidance and aftercare information. He never sold us on additional procedures or products. Additionally, what endeared me to Dr. Picard-Ami was that he helped me to focus on how important realistic result expectations are. He has incredible attention to detail. My husband and I are now in our fifth week of healing and the results so far are completely natural and genuine even though our procedures were quite different. I am thrilled! Also, please know that the costs ended up exactly as quoted and were 30% lower than our U. S. quotes. Dr. Picard-Ami's manner is warm, compassionate and gentle. His nurse and administrative assistant are also competent, caring and welcoming; they coordinate everything concerning surgical care and follow-up. I want to also share that he is the only surgeon we spoke with who recommended physical therapy following the surgery and we believe the ultrasound sessions facilitated our healing. His office is conveniently located in the Punta Pacifica Hospital as is the aftercare. Next week, we are to follow up with him by email with photos of our progress, and we are seeing steady improvement each day. We've had no complications to speak of and no regrets to date. I know we chose the best surgeon with the most caring staff and we simply loved visiting Panama. Please know that you can trust Dr. Picard-Ami; he exceeded our expectations and I know he will surpass yours too. RDS
24-Mar-2019
13 more reviews
Contact Clinic
SELECT A TREATMENT. GET A FREE QUOTE.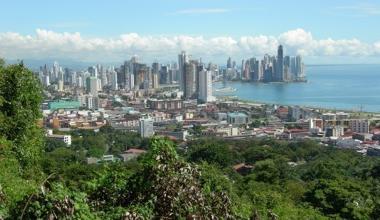 Panama Travel Tips
Language: Spanish, English
Currency: Panamanian Balboa (PAB), US Dollar (USD)
Climate: AVerage Daily Temp 90 F (30-33°C)
Capital: Panama City
Major Airport(s): Tocumen International Airport (PTY)
Electricity: 120V 60Hz
Time Zone: UTC-5
What to See
Panama is an inquisitive destination with an exhilarating combination of cultural inspiration. It lies at the center of the world and it is a booming economic trade center. Most places offer bilingual service, and the US dollar is accepted one on one with the Panamanian balboa. Visit Panama City to enjoy the historical amusement of the Plaza de Francia, the Paseo de las Bovedas, the San Jose church, and the famed Museum of Colonial Religious Art. Walk through Panama City Old Town to enjoy the historical amusement of the Plaza de Francia, the Paseo de las Bóvedas, San Jose Church with its golden altar, and the famed Museum of Colonial Religious Art. Visit the new Panama with modern shopping centers offering the best in world fashion, electronics, and jewelry. Marvel in Chiriquí Province's scenery, characterized by volcanic highlands, and mesmerizing waterfalls, rivers, and spectacular plantations. Visit any of the two coasts Pacific or Atlantic to relax on a spectacular quiet beach, participate in extreme watersports, go diving in pristine waters, or go marlin fishing in world record deep waters. Breathe in the freshest air of the island of Taboga on the Pacific or one of the more than 300 islands on the Atlantic San Blas archipelago with the Kuna Indians and their gold jewelry. Splash around on the finest beach waters and take a trip to the magical Pearl Islands, populated by sea anglers. Make the most of Panama's excellent shopping on Colon's Front Street or Panama City's newest shopping sectors. Visit the rainforest with a peaceful setting, go bird watching in the world-renowned spot of Soberanía National Park or canopy through the rainforest at Gamboa Rainforest Park. Last but not least, you cannot miss the 7 modern wonders of the world "The Panama Canal". Visit the tourist centers to see how it operates or stroll through one of the canal museums to learn about the history and making of the canal and the thousands of workers who migrated to Panama for its construction.
What to Savor
Angel Restaurante puts a cut above the rest of restaurants in Panama City, decorated with antiques and original art to complement your dining experience. The menu offers true Spanish dishes such as Cordero Chilidon (lamb sautéed in tomato sauce) and conejo deshuesado (rabbit in a garlic sauce).
Where to Stay
The Bristol is designed in an English mansion style offering classy and comfortable accommodation amenities. The hotel is noted for its artistic furniture reflected in immaculate hardwoods and large windows overlooking an elegant foyer.
Book a hotel in Panama City, Panama