Asiantropics, Inc., established in 2007 and a leading provider of aesthetic services in the Philippines, joins the medical tourism industry with its strong line up of dynamic board certified doctors in the field of plastic/cosmetic surgery.
The company is committed to provide visitors who choose the country as their medical and travel destination, top-notch services in surgical and non-surgical aesthetics comparable to advanced countries but with very reasonable rates. This leaves more room in the budget to explore the beauty of our archipelago of more than 7100 islands.
Being a melting pot of the East and West, the Philippines presents a unique Asian- Hispanic-American mix of culture evident in every aspect of the Filipino life. With the current booming economy and a largely English-speaking populace, the Philippines today is a destination not to he missed.
Asiantropics, collaborates three (3) clinics in three (3) strategic locations in Metro Manila or National Capital Region (the capital of the Philippines):
The Asian Tropics Aesthetics Center, Quezon City
McGill Cosmetic Surgery, The Fort BGC, Taguig City
1723 Centuria Medical Makati, Makati City (available in August 2015)
Elite Cosmetic Surgery in the Philippines
Our doctors are qualified and experienced. All are specialists and board certified in the different surgical specialties (General Surgery, Facial/Head and Neck. Surgery, Gynecology) before they ventured to also become board certified plastic-cosmetic surgeons. This serves as a strong foundation for our team practice in plastic-cosmetic surgery....
Popular treatments
28 more treatments
Consultations available in:
English, Filipino, Tagalog
Additional Services
Flight Booking Assistance, Local Accommodation Assistance, Translator Services
Accreditations
Philippine Society for Cosmetic Surgery (PSCS), Philippine College of Surgeons (PCS), Asian Pacific Academy of Cosmetic Surgery (APACS), Philippine Society for Cosmetic Surgery (PSCS), Philippine Society for Liposuction Surgery (PSLS)
Contact Clinic
SELECT A TREATMENT. GET A FREE QUOTE.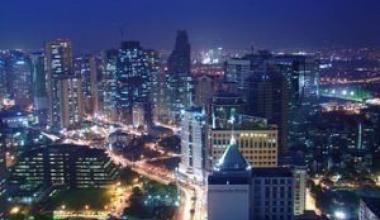 Philippines Travel Tips
Language: English and Filipino
Currency: Philippine peso (PHP)
Climate: Average Daily Temp 78 F (25°C) to 90 F (32°C)
Capital: Manila
Major Airport(s): Ninoy Aquino International Airport (NAIA)
Electricity: 220V 60Hz (Baguio 110V)
Time Zone: UTC +8
What to See
Quezon City is the largest city of Metropolitan Manila — an urban collection of 16 cities and 1 one municipality. The immense energy of Quezon is centered on its grand shopping venues. It has been deemed the 'lifestyle city' as everyone who visits or lives in Quezon finds greats perseverance and revitalization. Must See: Quezon City Hall, Camp Crame, Ninoy Aquino Parks and Wildlife
What to Savor
Heading to the mall for the shopping experience of your life? You will find an appetizing assortment of restaurants, more than 600 to suit any palate — from fine dining to fast food. Explore the Timog area, which has gained a reputation as a food lover's paradise. Choose from a variety of restaurants, bars, cafes, and comedy bars providing unrelenting entertainment. Try out the Taste of LA Café, known for its delightful pizza and pasta dishes. Best cuisine regions: Timog, South and Tomas Morato avenues, Maginhawa Street in UP Village
Where to Stay
Quezon City offer's budget accommodations with luxury tastes including restaurants, bars and tourist services. Find the best deals around Timog Avenue and Tomas Morato Avenue. If you are just visiting for a weekend, take flight with some of the more convenient and luxurious options close to the airport.
Book a hotel in Makati City, Philippines