The Plastic Surgery Singapore clinic performs an extensive list of plastic surgery procedures, including facial rejuvenation, body contouring, breast enhancement and skin rejuvenation. It's alway the season for renewal and regrowth.
Elite Body Surgery Procedures
Body contouring surgery can help you slim down or eliminate loose skin after weight loss. These procedures are able to provide a slimmer, more proportional body shape. Our lead plastic surgeons in Singapore can perform these procedures individually or as part of a comprehensive plan for body contouring after massive weight loss.
Breast Surgery with Stunning Results
Breast enhancement procedures can lift, enlarge or reshape the breasts. If your breasts have always been small, or if they have changed over time, you may wish to consider one of these procedures. The Plastic Surgery Singapore team can perform breast enhancement with either saline or silicone gel breast implants.
Facial Surgery to Rejuvenate Your Features
Procedures in facial plastic surgery can either redefine or rejuvenate your features. Through these procedures, facial surgery can make you look younger or bring your facial features into balance. Our team of cosmetic surgeons offers popular procedures such as facelift, mini-facelift, eyelid surgery, neck contouring, otoplasty and rhinoplasty.
...
Popular treatments
14 more treatments
Consultations available in:
Chinese, English, Malay, Filipino, Korean
Additional Services
Airport Transfers, Translator Services, Local Accommodation Assistance, Hotel Reservations, Hotel to Clinic Transfers
Contact Clinic
SELECT A TREATMENT. GET A FREE QUOTE.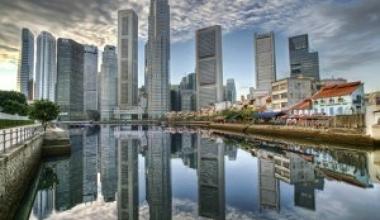 Singapore Travel Tips
Language: Malay, Tamil, English, Standard Mandarin
Currency: Singapore dollar (SGD)
Climate: 82° F, Wind N at 4 mph, 84% Humidity
Capital: Singapore
Major Airport(s): Singapore Changi Airport / Changi Air Base
Electricity: 220 volt electricity
Time Zone: SST (UTC+8)
What to See
The island nation of Singapore is a popular tourist and business destination that rivals major world financial hubs, like New York and London. With its gleaming, glass-and-steel skyscrapers and beach escapes, Singapore is going full steam to be the world's best island-city destinations.Singapore might be misperceived as a young city that is devoid of history and culture; however upon close inspection, the island is a hub of diverse ethnic groups from Asia, Arabia and Europe which created state of the art cultural sights and magnificent monuments.The National Museum of Singapore is your first stop to experience Singapore glorious past and present. A silver-dome colonial building that was originally opened in 1887. It features an exquisite collection by Farquhar and fauna paintings executed in 19th century and an amazing selection of Chinese paraphernalia.
What to Savor
Mezza9 reflects the true nature of Singapore's cosmopolitan culinary cuisines. Confused and indecisive diners will find this restaurant a great place to satisfy their whimsical needs.Choose from Thai, grill, yakitori, Chinese steamboat, patisserie, martini bar and chargrilled tuna. Make no mistake; don't miss out on the restaurant's well-stocked wine cellar.
Where to Stay
The Plaza Parkroyal Hotel is located in one of Singapore's prime business districts. It is centrally situated in short distance from major city attractions, shopping centers and entertainment avenues.The hotel is also lies nearby the clinic on the Arab street. The Plaza Pakroyal offers clean and spacious rooms well appointed with modern amenities and business facilities whether you are in Singapore for business or pleasure.
Book a hotel in Singapore, Singapore