"I've told everyone about the wonderful, professional and positive experience of being a patient with Dr. Boss. He truly has a gift for helping people look & feel better about themselves. It has been a pleasure being cared for by such great people!!— T.B. (53 Yr. Old S.L.P.S Breast Augmentation Patient)
Popular treatments
19 more treatments
Consultations available in:
English, French, Arabic
Additional Services
Airport Transfers, Flight Booking Assistance, Hotel to Clinic Transfers, Local Accommodation Assistance, Translator Services
Patient Reviews
Words cannot explain how happy I am with everything Dr. Boss has done for me. I have been treated like and individual and Dr. Boss has listened to me and explained to me the process I was having done. The time I wait to see Dr. Boss has never been long, and when it is my turn Dr. Boss gives me his full attention and time. Dr. Boss cares and it shows in his work and attitude towards me. He is the best! I can't believe that someone so famous is also such a genuinely nice person!
27-Jul-2016
I can't say enough about Dr. Boss and his staff. I was made to feel comfortable every step of the way. The nurses and anesthetist were wonderful on the day of surgery and set me completely at ease. I am VERY pleased with my experience and would recommend Dr. Boss to anyone interested in plastic surgery. P.S. I had constricted breasts, which are difficult to "reverse", and I am happy to report that I now look natural and symmetric.
27-Jul-2016
A 53 year-old mother who had breast augmentation: I've told everyone about the wonderful, professional and positive experience of being a patient with Dr. Boss. He truly has a gift for helping people look & feel better about themselves. It has been a pleasure being cared for by such great people!!
27-Jul-2016
1 more reviews
Contact Clinic
SELECT A TREATMENT. GET A FREE QUOTE.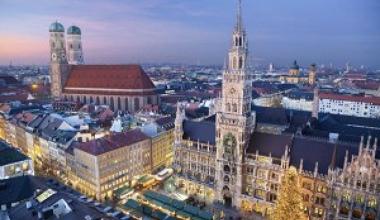 Switzerland Travel Tips
Language: Swiss-German, German, French, Russian
Currency: Swiss Franc (CHF)
Climate: Summer 65 F (18°C) Winter 34F (1°C)
Capital: Berne
Major Airport(s): Zurich Airport (ZRH), Milan-Malpensa (MXP)
Electricity: 230V/50Hz
Time Zone: UTC+1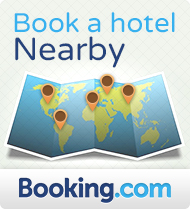 What to See
As the modern capital of Switzerland, Bern persuades tourists and locals alike with its picturesque medieval cjharm and maintained colorful fountains, frescoes, and window boxes. Escape the crowds for a stunning view of the River Aare or the Alps in the background. Be sure to visit the museums, farmers' market, and the sweetshops with tempting window displays. UNESCO made Bern a World Heritage Site in 1983, and the city's cobblestone and charm has been beautifully preserved since the 1400s.
What to Savor
Bern is naturally characterized by its Italian flare and German-style meat and potatoes. Two favorite local dishes are the Bernerplatte—great slabs of salt pork, beef tongue, smoked bacon, pork ribs, and mild pork sausage cooked down in broth then heaped on top of juniper-scented sauerkraut, green beans, and boiled potatoes
Where to Stay
With plenty of affordable, modern hotels, Bern is bursting with magnificent 19th-century charm. Even the older venues give you an appealing taste of Switzerland's most prized city and compassionate services.