Did you know that young, beautiful, handsome and confident — is still in your future? Miracle Aesthetic Clinic is the leading plastic surgery center in Taichung. With expert Taiwan's top plastic surgeons by your side, the goal is to achieve miracle results — results that are eccentric to every touch. Our mission is to create a balance of beauty — which carefully focuses on every detail. As the days pass you by, including time with your family, career, sports, etc. it is hard to look in the mirror. Youth passes us by. Here at the top cosmetic surgery center in Taiwan, we find your youth and revive it.
Top Plastic Surgery Center in Taiwan
Led by Dr. Edgar Huang and Dr. Chi-Fong Wu, Miracle Aesthetic Clinic specializes in aesthetic/cosmetic plastic surgery of the face, nose, breast and body — and is considered one of the leading plastic surgery centers in Taiwan. With surgical precision and artistry, Dr. Huang and Dr. Wu are highly respected and valued — thus creating an expansive international clientele.
While embracing their own professional and artistic skills, Miracle Aesthetic Clinic plastic surgeons contnue to refine their surgical techniques to share and develop innovative and modern surgical concepts in the field of plastic surgery. Visit us today for a personal, one-on-one consultation.
Expert Plastic Surgeon
Dr. Chi-Chen Huang is a Board Certified Plastic Surgeon. He is a member of the:
Taiwan Society of Plastic Surgeon (TSPS)
Member of Taiwan Society of Aesthetic Plastic Surgeons (TSAPS)
International Membership of American Society of Aesthetic Surgeons (ASPS)
International Confederation for Plastic, Reconstructive and Aesthetic Surgery
Taiwan Society of Cosmetic Surgery
See his full resume in the Team Section.
...
Popular treatments
31 more treatments
Consultations available in:
English
Additional Services
Airport Transfers, Flight Booking Assistance, Hotel Reservations, Translator Services
Contact Clinic
SELECT A TREATMENT. GET A FREE QUOTE.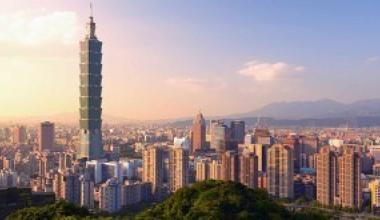 Taiwan Travel Tips
Language:
Currency:
Climate:
Capital:
Major Airport(s):
Electricity:
Time Zone:
What to See
Taiwan is a small island with big city lights. From one end of the island to the other, it is nearly an 8 hour drive. Taiwan is home to thousands of temples and a diverse population of Chinese, Thai, Indian, Vietnamese, and Filipino descent. Bathe in the hotsprings or stand tall in the 101-story skyscraper, it's easy to set your sights on the beautiful landscape. Taichung is the third largest city in Taiwan.
What to Savor
What do you love to eat? In Taichung, every bite is worth savoring — no matter what you choose. Taichung features a unique delicacy of cuisine fillled with specialty dishes. Make sure you try the street food like squid on a stick, sweet sausage, and the infamous stinky tofu.
Where to Stay
Taichung offers a wide variety of accomodation options. As the places of attraction are more spread out, each hotel offers an accessible point to plan your daily activities and sight-seeing adventures.
Book a hotel in Taichung, Taiwan