Pattaya Hospital was founded with only 100 beds; today it is a leading, specialized plastic surgery facility in Thailand, well appointed with 400 beds providing the highest level of cosmetic surgical expertise. The hospital is now known as the most advanced medical provider in the eastern region. To create more convenience and comfortable atmosphere for their patients and their relatives, the area of Pattaya Hospital was expanded to a new sleek 15-storey building. Being a 400 beds facility, they have improved all interior and landscape. The staff is well-trained to attend to the needs of the patients. The staff also receives a cultural and language training courses to make sure they understand the cultural differences and develop their language skills to provide the best service for the international patients. The hospital is trusted by 100,000 international patients each year (40 percent of total number of all our patients). International patients traveling for plastic surgery in Pattaya can take advantage of the translation services, providing interpreters covering more than 20 different languages to assist patients in all matters covering communication with the medical personnel, health insurance translations, and embassy liaison and also referral services. Pattaya Hospital was certified ISO 9002 in 1997 (and now the certificate has been updated to ISO 9001 2000), and in the same year, the hospital was officially recognized as the best provider of goods and services, in the field of businesses serving the high number of foreign customers. The hospital is only the third hospital that has been awarded this accolade....
Popular treatments
24 more treatments
Consultations available in:
Arabic, Chinese, Dutch, English, Finnish, French, German, Italian, Japanese, Korean, Norwegian, Russ
Additional Services
Airport Transfers, Translator Services
Accreditations
Joint Commission International (JCI), Medical Tourism Website Transparency Award, ISO 9001, Superbrands Thailand, Hospital Accreditation Institute of Thailand, HMA Awards
Patient Reviews
treatment included operation, one night at hospital, medication, bandage and three doctors appointments.
06-Jan-2013
3 more reviews
Contact Clinic
SELECT A TREATMENT. GET A FREE QUOTE.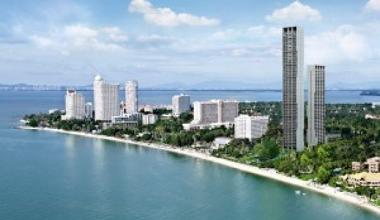 Thailand Travel Tips
Language: Thai
Currency: Thai baht (THB)
Climate: Average Daily Temp 85 F (31°C)
Capital: Bangkok
Major Airport(s): Suvarnabhumi Airport
Electricity: 220V 50Hz (US or European plug)
Time Zone: UTC +7
What to See
Coral Island in Pattaya is a serene and pristine island promising a world of beach activities and water sport options perfect for beach bums and surfing enthusiasts. The island is easily accessible from Pattaya beach- 45 minutes by a speed boat.
What to Savor
Lobster Pot is by far the best restaurant for seafood in Thailand, offering a beautiful background view of the sea. Choose your dish from a variety of fish, crabs and lobsters available on display in the restaurant's aquarium. The food is prepared fresh from the aquarium right to your plate.
Where to Stay
A budget-friendly hotel located in Dongtan Beach, Pattaya, Rabbit Resort boasts luxurious accommodation surrounded by gorgeous gardens. The hotel is famous for its friendly staff and prompt service.
Book a hotel in Pattaya, Thailand