If you are considering life-changing esthetic surgery in Tunisia, Dr. Kamal Larbi welcomes you to his new amazing clinic in Sousse.
Dr. Larbi's Plastic Surgery Clinic provides a variety of treatments and procedures to help you achieve your best looks. The combination of superior technology, high standard of healthcare, extensive expertise, and low cost of medical treatment has made Dr. Larbi's clinic a desired destination for many people from around the world.
Dr. Larbi is an experienced board-certified aesthetic surgeon who specializes in facial plastic surgery, breast surgery, body contouring procedures, and non-surgical cosmetic treatments. Complementary therapies such as skincare, botox, soft tissue fillers, and microdermabrasion are also available.
What is special about Dr. Larbi's clinic? The doctor uses a unique Crisalix 3D solution to answer the essential question of how you will look after the procedure. You just need to upload three standard digital photos securely online, and Dr. Larbi will show you the "new you" in 3D.
Moreover, the clinic collaborates with plastic surgery specialists, skilled and experienced medical practitioners to bring the very best of cosmetic surgery technology, surgical know-how, and state-of-the-art techniques to your journey.
We know that the decision to undergo cosmetic and aesthetic surgery is not an easy one, and we're committed to providing the necessary education and support to help you make the best decision....
Popular treatments
32 more treatments
Consultations available in:
French, Arabic, English
Patient Reviews
One of the best doctors and sergeants in Tunisia. I came from the USA specifically to be treated by doctor Larbi. he's very professional, very polite, well educated, and well rounded. Plastic surgery is an an art for him and he will advise you on what you need and what you don't need. His work is amazing and yet he's very affordable. From now on, I'm only working with him on anything I need.
03-Jan-2022
23 more reviews
Contact Clinic
SELECT A TREATMENT. GET A FREE QUOTE.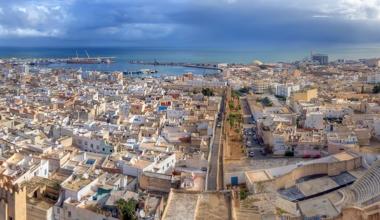 Tunisia Travel Tips
Language: Arabic
Currency: Tunisian Dinar (TND)
Climate: Mild rainy winters/ Hot, dry summers
Capital: Tunis
Major Airport(s): Tunis-Carthage International Airport (TUN), Habib Bourguiba, Skanes-Monastir (MIR)
Electricity: 127-220V 50Hz (European Plug)
Time Zone: UTC +1
What to See
It is not so hard to fall in love with "the pearl of the Sahel". Sousse offers something for every traveler: miles of sun-kissed beaches, clear turquoise water, historical sites dating back from 6th century BC. The Ribat of Sousse is one the oldest monuments in Tunisia. Some inscriptions indicate that it was built in 821 AD. It is one of a chain of fortresses with highly complex system, stretched along the Mediterranean coast, that was used to defend North Africa from European invaders.
What to Savor
Les Emirs is a must-try culinary experience in Sousse. Located in Port El Kantaoui, overlooking a breathtaking view and serves the finest in Mediterranean cuisine. Les Emirs restaurant is ideal for gala dinners and romantic get-together.
Where to Stay
Stretched out along a glittering beachfront, Movenpick Resort is most exquisite and exclusive way to experience Sousse. Discover family-oriented resort that combines modern motifs with a touch of orient interiors. The hotel is home to 588 rooms, 22 suites with balconies, 14 executive suites with terrace—fully equipped to superior standards.
Book a hotel in Sousse, Tunisia