AB Health Beauty Clinic is the most highly regarded plastic surgery clinic in the United Arab Emirates, specializing in an extensive variety of genital aesthetic surgery treatments to help women feel and look their best. Some of the treatments offered by the clinic include cosmetic and reconstructive vaginal surgeries such as, vaginal rejuvenation, vaginoplasty, and labiaplasty.
The leading plastic surgery clinic in Dubai offers highly specialized surgery to restore and enhance the function and the appearance of the vaginal area. These procedures are often described as laser vaginal rejuvenation, aesthetic vaginal surgery or cosmetic vaginal surgery. With extensive reconstructive experience, the top cosmetic vaginal surgery clinic in Dubai is recognized among the pioneering centers who are specialized in this newly evolving field of genital cosmetic surgery. AB Health Beauty Clinic is well-known for it's discretion and respect for patients' privacy, which earned them a top spot among world leading plastic surgery centers.
Leading Plastic Surgery Center in Dubai
Due to the effects of childbirth, aging or trauma, the vaginal tissue and surrounding muscles may become stretched or loose. This can result in discomfort and displeasure in intimate contact, constant rubbing, vulvar pain and an inability of wearing certain kinds of clothes especially swimsuits.
AB Health Beauty Clinic caters to women suffering from these symptoms and offers safe and efficient procedures that can restore women's femininity and increase friction by tightening the vaginal area for intercourse to enhance intimacy....
Popular treatments
2 more treatments
Consultations available in:
English, Arabic
Additional Services
Airport Transfers, Translator Services, Local Accommodation Assistance, Translator Services, Recuperation Services
Contact Clinic
SELECT A TREATMENT. GET A FREE QUOTE.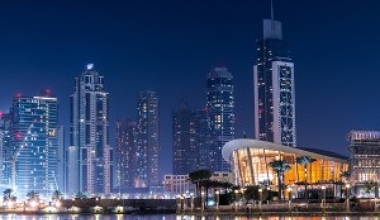 United Arab Emirates Travel Tips
Language: Arabic
Currency: UAE Dirham, dhs (AED)
Climate: Summer 104 F (40°C), Winter 75 F (24°C)
Capital: Abu Dhabi
Major Airport(s): Dubai International Airport, Abu Dhabi International Airport
Electricity: European Two-Pin 220V 50Hz
Time Zone: UTC +4
What to See
In an effort to promote the cultural side of Dubai and to prove to the world there is more to see beyond sand, shopping and beach. Get to know the traditional Dubai before the oil days at Dubai Museum which offers life-size dioramas, re-creations of a souk, Arabian-style homes, mosques and date gardens. There are also some intriguing exhibits of desert and marine life, including a realistic depiction of underwater pearl diving. The large replica dhow outside the museum will catch you eye.
What to Savor
An all-in-one Middle Eastern restaurant perched right at the entrance of Jumeriah Emirates Towers on Sheikh Zayed Road, Al Nafoorah is a Lebanese restaurant serving fresh, hot and cold mezze platters such as tabbouleh and hommos.
Where to Stay
Al Murooj is grand hotel and residence with delightful pool area on Sheikh Zayed Road located opposite Dubai Mall. The hotel's friendly staff and easy on the eyes furnishings make for perfect spot for families. Al Murooj's convenient location is also ideal for city sightseeing, 10 minutes away from the underwater Zoo and major entertainment centers.
Book a hotel in Dubai, United Arab Emirates