Obesity is a widespread health issue that requires a thorough understanding of the patient's physical and psychological state. To be able to perform successful surgeries, the surgeon should be dotted with extensive expertise combined with a sense of artistry and refinement.
At Dr Eyad Alqarqaz Obesity Clinic in Amman, we exceed your expectations by providing expert services in the field of bariatric surgeries. Our team of experts collaborates closely for effective results, and demonstrates an undeniable savoir-faire to achieve your goals for a lissome and healthy silhouette. At the leading weight loss surgery clinic in Jordan, your comfort and satisfaction have the ultimate priority.
About Dr Eyad Alqarqaz
Dr Alqaraqaz is highly reputed Jordanian Board Certified surgeon in the domain of Obesity treatment. He has obtained his Bachelor's degree in 1997 and his Doctoral degree in 2004, both in the field of General Surgery and from the University of Sciences and Technology of Jordan. Afterward, he moved and France to receive rigorous and specialized trainings in laparoscopic gastric surgeries.
After returning to Jordan and upon the completion of his trainings, he held the position of a Medical Director at the surgical department of the Medical Faculty, and as an MD of the general surgery department at the Hospital of Prince Hamza. Currently, he pursues his profession at the medical Faculty of Jordan and at his private clinic.
Leading Obesity Solutions in Jordan
Our bariatric team in Jordan prides ourselves in providing premium surgeries for all cases of obesity....
Popular treatments
2 more treatments
Consultations available in:
English, Arabic
Additional Services
Airport Transfers, Translator Services, Hotel Reservations, Local Accommodation Assistance
Accreditations
WALS, IFSO, JSOT, IHPBA, E-A HPBA, JSS
Contact Clinic
SELECT A TREATMENT. GET A FREE QUOTE.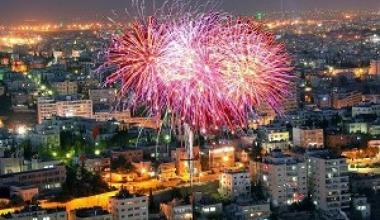 Jordan Travel Tips
Language: Arabic
Currency: Jordanian dinar (JOD)
Climate: Average Temp Summer 86 F (30 °C) Winter 55 F (13 °C)
Capital: Amman
Major Airport(s): Queen Alia International Airport
Electricity: 220V 50Hz (Round Pin & UK plugs)
Time Zone: UTC +2
What to See
Amman is the capital and beating heart of Jordan. It is gleaming with so many touristic attractions that are worth your visit. The Roman Theatre of Amman is one among biggest theatres of Jordan. Built around 130 years before JC, it was used to celebrate the coming of the Hadrian Emperor. King Abdullah Mosque is a piece of Art with its beautifully ornamented minarets and blue dooms. The lights and red carpets inside the mosque contribute to the sirenizing splendor of the mosque and bestow upon you feelings of ease and peace.
What to Savor
The Jordanian capital is glowing with deluxe restaurants that serve the most delectable dishes you can ever taste. Burj Al Hamam is a wonderful option for those seeking the best restaurant specializing in Lebanese and Mediterranean plates. Al-Quds does not only have the most deeply rooted and intriguing design and architecture, but also provides abundant dinner choices essenced from the eastern cuisine.
Where to Stay
A myriad of excellent hotel choices is available in the Jordanian capital for a memorable sojourn: Larsa Hotel (3 stars), Amman Cham Palace (4 stars), Misk Hotel (3 stars), Down Town Yahala Hotel (3 stars).
Book a hotel in Amman, Jordan