Approximately one-third of American adults are considered obese. While bariatric surgery can be a lifeline for individuals who have been unable to lose their excess, unwarranted weight through conservative means, it may not be appropriate for all patients. At the Dr. Omar Alzain Bariatric Surgery Clinic, our team is at the forefront of minimally invasive surgery and advanced robotic technology....
Popular treatments
2 more treatments
Consultations available in:
English, Arabic
Additional Services
Flight Booking Assistance, Local Accommodation Assistance, Nutrition Counseling, Translator Services
Contact Clinic
SELECT A TREATMENT. GET A FREE QUOTE.
Jordan Travel Tips
Language: Arabic
Currency: Jordanian dinar (JOD)
Climate: Average Temp Summer 86 F (30 °C) Winter 55 F (13 °C)
Capital: Amman
Major Airport(s): Queen Alia International Airport
Electricity: 220V 50Hz (Round Pin & UK plugs)
Time Zone: UTC +2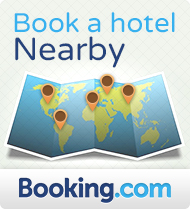 What to See
Consistently overlooked and underrated by travellers to the Middle East, the Jordanian capital Amman stands in marked contrast to its raucous neighbours, with none of the grand history of Damascus, not a whiff of Jerusalem's tension and just a tiny fraction of Cairo's monuments. It's a civilized, genial city with unexpected charm, bathed in a new spirit of dynamism: investment is pouring in, new buildings are going up, neighbourhoods are being rejuvenated and the city is humming with cafés, galleries and commerce.
What to Savor
If you love Arabic food, warm friendly hospitality, and a mix of both modern and ancient history, you're going to love Jordan! Whether you're sipping sweet tea in Petra or searching for Amman's tastiest falafel, cuisine is an essential part of exploring Jordan. What is falafel? Crisp balls of falafel shaped from spiced, ground chickpeas are a street food staple across the Levant.
Where to Stay
Amman is a large modern Middle Eastern city, and there are plenty of places to consider staying when you visit.