Please check out our newest video — Love Obesity Surgery.
Bariatric surgery clinic (BSC) in Lebanon is a dedicated center for obesity treatment consists of a team of specialized doctors working with dietitians, physiotherapists and sport trainers to provide our clients with the best multidisciplinary approach to fight obesity and its metabolic consequences....
Popular treatments
1 more treatments
Consultations available in:
English, Arabic, French
Additional Services
Flight Booking Assistance, Hotel Reservations, Local Tours, Local Accommodation Assistance
Patient Reviews
بيستاهل اكثر من5 نجوم ﻻنو دكتور شاطر كثير واني واحدة من الي عمللهم العملية ونجحت وبفضل الله وبفضلوا نزل وزني كتثير وتغيرت حياتي والحمد لله...وانا من العراق عملتها عندو بشهر شباط ولحد الان نزلت 25 كيلو...بتشكرك دكتور هيثم
21-May-2018
دكتور انت بطل والله يوفقك مع الكادر كله لعمل الخير نظرنا الى عملياتك انها من العمليه النظيفه والسلسه نسئل الله ان يوفقكم في عملكم لانكم ابطال ورائعين
21-May-2018
بفضل من الله وبمعونة وجهد د. فوال والكادر التخصصي اصبح وزني الان 79 كغم ، فشكرا جزيلاً للجميع
08-Feb-2017
0 more reviews
Contact Clinic
SELECT A TREATMENT. GET A FREE QUOTE.
بيستاهل اكثر من5 نجوم ﻻنو دكتور شاطر كثير واني واحدة من الي عمللهم العملية ونجحت وبفضل الله وبفضلوا نزل وزني كتثير وتغيرت حياتي والحمد لله...وانا من العراق عملتها عندو بشهر شباط ولحد الان نزلت 25 كيلو...بتشكرك دكتور هيثم
21-May-2018
دكتور انت بطل والله يوفقك مع الكادر كله لعمل الخير نظرنا الى عملياتك انها من العمليه النظيفه والسلسه نسئل الله ان يوفقكم في عملكم لانكم ابطال ورائعين
21-May-2018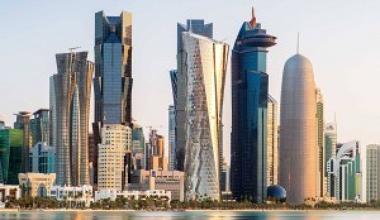 Lebanon Travel Tips
Language: Arabic, French
Currency: Lebanese pound (LBP)
Climate: Average Temp Summer 68-86 F (20-30°C) Winter 55 F (13°C)
Capital: Beirut
Major Airport(s): Beirut International Airport (BEY)
Electricity: 110-220V 50Hz (European and UK plugs)
Time Zone: UTC +2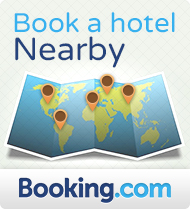 What to See
The charming Mediterranean city of Beirut is a place where culture, family and religion are all-important, but also the luxurious landscape of stress-free living. Discover the National Museum of Beirut, Zaitunay Bay, the Greek Orthodox Cathedral, Mim Museum, Hamra Street, the Corniche, and Piegon Rocks in Raouche.
What to Savor
Home to world-famous national cuisine, Lebanon rewards you with a divine array of food and a feast for the senses. Don't miss out on the most intimate restaurant dishes serving a delicious fusion of Armenian and Lebanese cuisine — cooked by professional chefs.
Where to Stay
Travel to Lebanon and discover a country of great contrast and diversity. All regions of Lebanon are within easy reach of the graceful capital city of Beirut. Looking for a place to stay? Airbnb is very popular overseas, and Beirut is no exception. Scores of rentals are available in the city, including highrise apartments with swimming pools and sea views. Hotel stays in September might range from about $75 to well over $500, but many hotels cluster around the $150 price point. You'll find hotels with comfortable furnishings and amenities like swimming pools. Hotel Cavalier, Gefinor Rotana Hotel, Lavender Home, and the Coral Beirut Al Hamra Hotel have all earned five-star high ratings.