CARE Hair Transplant Center of Istanbul
Contact Clinic
CARE Hair Transplant Center of Istanbul
5
4
|
4
Reviews
Welcome to CARE Hair Transplant Center of Istanbul. Our advanced cosmetic hair restoration surgical facility is Europe's most comprehensive center for treating hair loss in men and women.
Located on the picturesque coast of Istanbul, the leading hair transplant center in Turkey is a patient-focused surgical facility where personal care and attention is given to each and every hair loss patient....
Popular treatments
Consultation I don't know which treatment to choose. I need a medical consultation.
Enquire Follicular Unit Transplantation (FUT)
Enquire Follicular Unit Extraction (FUE)
Consultations available in:
English, Arabic, French
Additional Services
Airport Transfers, Hotel Reservations, Hotel to Clinic Transfers, Local Accommodation Assistance, Translator Services, Recuperation Services, Flight Booking Assistance
Accreditations
ISAPS (International Society of Aesthetic Plastic Surgery), ISHRS (International Society for Hair Restoration Surgery), EPCD (Aesthetic Plastic Surgeons Society), TPCD (Turkish Aesthetic Plastic & Reconstructive Society)
Patient Reviews
1 more reviews
Contact Clinic
SELECT A TREATMENT. GET A FREE QUOTE.
Consultation I don't know which treatment to choose. I need a medical consultation.
Enquire Follicular Unit Transplantation (FUT)
Enquire Follicular Unit Extraction (FUE)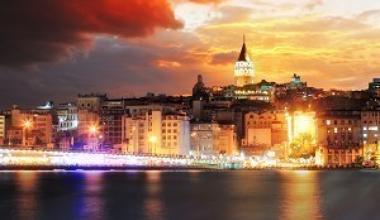 Turkey Travel Tips
Language: Turkish
Currency: Türk Lirası/Turkish Lira (TRY)
Climate: Temperate Mediterranean Climate Hot, dry summers/mild to cool, wet winters
Capital: Ankara
Major Airport(s): Atatürk International Airport, Esenboğa Airport
Electricity: 220V 50Hz (European Plug)
Time Zone: UTC +2
Calling Code: 1242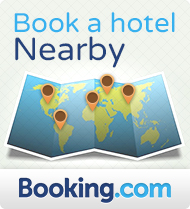 What to See
It's one of the most unique destinations in the world. İstanbul spans across two continents, Europe and Asia. The intensity and vibrancy filling the air is something you can't describe. No visit to Turkey is completed without seeing the ultimate work of art — the Byzantine Church of Aya Sofya. Discover the domes and minarets of the Ottoman mosques and palaces that dominate the city skyline. Become acquainted with the cultural gems and intellectual heart of modern Turkey in just one day. Explore: Along the Bosphorus, the Grand Bazaar, and Topkapi Palace
What to Savor
It's rated among the best cuisine in the world — arguably better than French and Chinese. Many esteemed plates of heaven are descended from Ottoman palace cuisine. And with fresh ingredients, the taste will leaving you want more. The mouthwatering dishes range from Central Asian, Middle Eastern and Balkan cuisines. Get a taste: Yaprak Sarma (wrapped vine leaves with a filling of rice, onion and spices like mint, currant, pepper and cinnamon), Karnıyarık (fried eggplants with a minced meat, onion, parsley, garlic and tomato filling) and Cacık (a very refreshing mixture of grinded or shredded cucumbers with diluted yogurt, garlic and mint.
Where to Stay
Luxury never felt this good. Istanbul is home to lavish accommodation options for every budget. You'll find tastefully decorated rooms and suites that capture the very elegancy of Turkey. Many hotels offer a balcony that welcomes you with the breathtaking view of the Bosphorus. Are you packed and ready to go?