NewAge Clinic
New Age is a boutique-style hair transplant surgery clinic located in the heart of Istanbul, Turkey's cosmopolitan metropolis. The clinic offers hair transplantation in highest level. The quality depends on internationally certified and over ten years experienced physicians. A well-organized team of coordinators are assisting from the first contact till the patient gets a satisfying result with her/his surgery....
Popular treatments
3 more treatments
Consultations available in:
Turkish, English, German, Arabic, French
Additional Services
Airport Transfers, Assistance for Disabled Patients, Hotel Reservations, Hotel to Clinic Transfers, Local Accommodation Assistance, Translator Services
Patient Reviews
اشكر مركز نيو ايدج متمثلة بالدكتور الكر ابايضن والمترجم سيف الدين على حسن الاستقبال والتنسيق الممتاز بخصوص زراعة الشعر لي وكانت تجربة طيبه لي فالمركز حيث ان الدكتور بذل اقصى جهد لديه في عملية الزراعة وكان يقوم بها بنفسه من حيث اقتطاف البصيلات وفتح الثقوب في الرأس أما الطاقم الفني اشرف على عملية زراعة البصيلات فالرأس انا جدا سعيد من تجربتي في مركز نيو ايدج وانصح من يريد اجراء العملية بالتواصل مع الاخ سيف الدين وجزاهم الله خيرا
04-Jan-2016
JE SUIS TRES SATISFAIT POUR LA CHIRURGIE DES PAUPIERES.. APRES A PEINE 3 SEMAINES LES CICATRICES NE SONT PRATIQUEMENT PLUS VISIBLES. TRAVAIL BIEN REALISE SANS AUCUNE DOULEUR SE QUI EST FABULEUX... POUR LA RECONTRUCTION DES SOURCILS A PARTIR D'UNE BANDE CHEVEUX JE LAISSERAIT SI C'EST POSSIBLE UN AVIS DANS 3 MOIS CAR C'EST LE TEMPS DE REPOUSSE DU POIL ET J'AURAIS DONC UN AVIS CONCRET ET REEL POUR CE QUI CONCERNE LES SERVICES DE LA CLINIQUE C'EST PARFAIT ET TRES BIEN ORGANISE EN CE QUI CONCERNE LA PRISE EN CHARGE HOTEL, AEROPORT ETC... LE PERSONNEL EST VRAIMENT ATTENTIONNE ET SUPER SYMPATIQUE
27-May-2015
7 more reviews
Contact Clinic
SELECT A TREATMENT. GET A FREE QUOTE.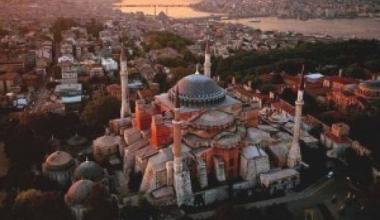 Turkey Travel Tips
Language: Turkish
Currency: Türk Lirası/Turkish Lira (TRY)
Climate: Temperate Mediterranean Climate Hot, dry summers/mild to cool, wet winters
Capital: Ankara
Major Airport(s): Atatürk International Airport, Esenboğa Airport
Electricity: 220V 50Hz (European Plug)
Time Zone: UTC +2
Calling Code: 1126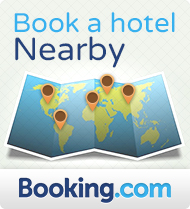 What to See
The Sakirin Mosque was built in memory of Ibrahim and Semiha Sakir by their children. What distinguishes this mosque from other mosques in the city is the modern and contemporary motifs incorporated in its design and interiors. The grand niece of Sakirs led a team of interior designers to build the mosque; which became one of today's most iconic landmarks and a truly contemporary place for worship in the city. Zeynep Fadillioglu (mosque's interior designer) happens to be an internationally renowned artist who designed many projects for homes, hotels, shops, nightclubs and restaurants.
What to Savor
Ocakbasi is where you will savor the freshest meat in Istanbul. A true feast to the senses, the restaurant offers a bonanza of meat dishes and Turkish specialties such as kebabs and a wide assortment of succulent mezes. Ocakbasi is a two-story restaurant in Taksim that also serves an excellent selection of Pidas (Turkish-style pizza) and lahmacun (meat-filled bread with spices).
Where to Stay
Movenpick Hotel Istanbul is a boutique business hotel that complements the upscale nature of Levant neighborhood. The hotel is located very close NewAge clinic offering 249 rooms with state of the art rooms, health club with a fitness center, indoor swimming pool, sauna, Jacuzzi and other modern amenities.