NewAge Clinic
New Age is a boutique-style hair transplant surgery clinic located in the heart of Istanbul, Turkey's cosmopolitan metropolis. The clinic offers hair transplantation in highest level. The quality depends on internationally certified and over ten years experienced physicians. A well-organized team of coordinators are assisting from the first contact till the patient gets a satisfying result with her/his surgery....
Popular treatments
3 more treatments
Consultations available in:
Turkish, English, German, Arabic, French
Additional Services
Airport Transfers, Assistance for Disabled Patients, Hotel Reservations, Hotel to Clinic Transfers, Local Accommodation Assistance, Translator Services
Patient Reviews
After a free consultation meeting up with the doctor himself, i was set for an operation at my own convenience, timewise. Being a short operation i was given the possibility of choosing the date with ease. The scar left before from a previous FUT is now fully covered - recovery was fast, and right 2 days after the operation i was at work: the doctor had, in fact, made the donor area completely invisible by leaving the hair around at its original lenght. This means the now redish donor area was covered and the blood clots that fell few day later could not be detected! Very pleased with the professionalism, and good care received.
08-Aug-2014
It was a great surgery. I went in and had a consultation the day before and felt assured by the doctor. They are very professional and explain everything before hand. The surgery was long but not painful at all. It's too early to comment on the results but so far so good. I would definitely recomend new age clinic.
26-Feb-2014
I had 3064 FUE grafts operation at this clinic. I would highly recommend them to anyone. Staff and Drs are very friendly. They have explained me everything before,during and after the procedure. If you are going to do this surgery, do it once and do it in the right place.
06-Dec-2013
2 more reviews
Contact Clinic
SELECT A TREATMENT. GET A FREE QUOTE.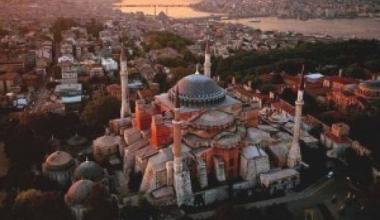 Turkey Travel Tips
Language: Turkish
Currency: Türk Lirası/Turkish Lira (TRY)
Climate: Temperate Mediterranean Climate Hot, dry summers/mild to cool, wet winters
Capital: Ankara
Major Airport(s): Atatürk International Airport, Esenboğa Airport
Electricity: 220V 50Hz (European Plug)
Time Zone: UTC +2
Calling Code: 1126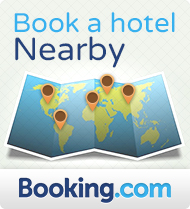 What to See
The Sakirin Mosque was built in memory of Ibrahim and Semiha Sakir by their children. What distinguishes this mosque from other mosques in the city is the modern and contemporary motifs incorporated in its design and interiors. The grand niece of Sakirs led a team of interior designers to build the mosque; which became one of today's most iconic landmarks and a truly contemporary place for worship in the city. Zeynep Fadillioglu (mosque's interior designer) happens to be an internationally renowned artist who designed many projects for homes, hotels, shops, nightclubs and restaurants.
What to Savor
Ocakbasi is where you will savor the freshest meat in Istanbul. A true feast to the senses, the restaurant offers a bonanza of meat dishes and Turkish specialties such as kebabs and a wide assortment of succulent mezes. Ocakbasi is a two-story restaurant in Taksim that also serves an excellent selection of Pidas (Turkish-style pizza) and lahmacun (meat-filled bread with spices).
Where to Stay
Movenpick Hotel Istanbul is a boutique business hotel that complements the upscale nature of Levant neighborhood. The hotel is located very close NewAge clinic offering 249 rooms with state of the art rooms, health club with a fitness center, indoor swimming pool, sauna, Jacuzzi and other modern amenities.