ROMOY HAIR TRANSPLANT CENTER
0090 549 229 99 16 / 0090 549 229 99 38
At the top hair transplant clinic in Istanbul, ROMOY Hair Transplant Center, we provide natural looking hair restoration services to clients who suffer from hair loss using the latest technique Follicular Unit Extraction FUE. As a leading practice in the field of hair restoration and FUE hair transplant, ROMOY hair transplant clinic in Turkey is the best choice for your hair restoration needs....
Popular treatments
1 more treatments
Consultations available in:
English, Arabic, French, Spanish
Additional Services
Airport Transfers, Flight Booking Assistance, Hotel to Clinic Transfers, Local Accommodation Assistance, Translator Services, Recuperation Services
Patient Reviews
Пересадка волос является очень точной процедурой, требующей квалифицированного подхода; как и при любом хирургическом вмешательстве, она связана с риском в том случае, если ее выполняет недостаточно квалифицированный персонал в ненадлежащих условиях. Избежать этого можно, выбирая сертифицированные медицинские клиники.Сделать правильный выбор мойему брату помогла компания РОМОЙ. Благодаря Ромой, мы сделали правильный выбор клиники и специиализированного доктора. Спасибо Ромой, за помощь и поддержку. Такое прекрассное гостепреимство, добрые отношения и надежность оставили нас с Восхитительными впечатлениями.
23-May-2017
-2 more reviews
Contact Clinic
SELECT A TREATMENT. GET A FREE QUOTE.
Пересадка волос является очень точной процедурой, требующей квалифицированного подхода; как и при любом хирургическом вмешательстве, она связана с риском в том случае, если ее выполняет недостаточно квалифицированный персонал в ненадлежащих условиях. Избежать этого можно, выбирая сертифицированные медицинские клиники.Сделать правильный выбор мойему брату помогла компания РОМОЙ. Благодаря Ромой, мы сделали правильный выбор клиники и специиализированного доктора. Спасибо Ромой, за помощь и поддержку. Такое прекрассное гостепреимство, добрые отношения и надежность оставили нас с Восхитительными впечатлениями.
23-May-2017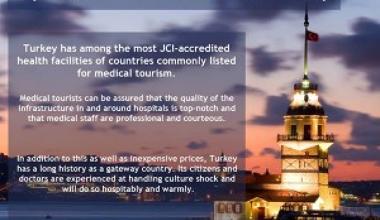 Turkey Travel Tips
Language: Turkish
Currency: Türk Lirası/Turkish Lira (TRY)
Climate: Temperate Mediterranean Climate Hot, dry summers/mild to cool, wet winters
Capital: Ankara
Major Airport(s): Atatürk International Airport, Esenboğa Airport
Electricity: 220V 50Hz (European Plug)
Time Zone: UTC +2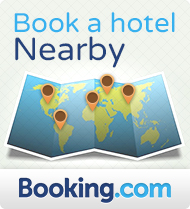 What to See
Where else can you spend the morning in Europe and the afternoon in Asia? Only in Istanbul, Turkey. This dreamy destination is a major gateway for fun and relaxation. Bargain shop at the famous Grand Bazaar. From the stunning Aya Sofya to the Süleymaniye Mosque, witness the pure artistry and architecture of the city.
What to Savor
Do you love food as much as we do? Istanbul is right up your alley. Istanbul restaurants surround you on every corner — from spicy kebab joints to illustrious fish venues. Be sure to fancy your appetite with seafood, the best of the best.
Where to Stay
With the number of visitors to Turkey increasing every year, Istanbul has invested in it's modern five-star hotels to smaller boutique inns — and continually is renovating and expanding to make room for more. For a wider range of hotel options cross the Golden Horn. The Beyoğlu district has emerged as an attractive alternative for every budget.