Rotunda – The Center For Human Reproduction
Contact Clinic
Rotunda – The Center For Human Reproduction
5
4,62
|
4
Reviews
Rotunda – The Center For Human Reproduction is located in Bandra, Mumbai. As the leading fertility clinic in Mumbai, our team offers a comprehensive range of fertility services under one roof. We are renowned for our innovation, integrity, medical and technical excellence, personalized service, and consistent willingness to accept patients facing the most difficult medical challenges....
Popular treatments
8 more treatments
Consultations available in:
English , Hindi
Additional Services
Airport Transfers, Local Accommodation Assistance, Hotel Reservations, Hotel to Clinic Transfers, Local Tours
Accreditations
ISO 9001-2000
Patient Reviews
This is the best place I have ever experienced. No one here beats around the bush, costs etc are upfront, Doctors and staff responsive and helpful, ambiance and privacy are well maintained and all in all one is well looked after. I would recommend this clinic to all my friends
13-Feb-2014
Hello. We are an hetero couple from Madrid, Spain. My husband and me were parents in 2010. We did the process in Rotunda Clinic, Mumbai. Our baby born in July 2010, and for us all the process was easy and we're very grateful to all Rotunda's staff. In our case, we needed egg donation and a surrogate. Actually, we have embryos freezing in the Clinic and we want to do another attempt for to have our second baby. If you ask me if we recommend Rotunda Clinic, our honest response is yes. Good people, good doctors, and the most important, finally we are parents.
20-Feb-2013
Excellent clinic. First rate. World-class. The doctors and facilities and support staff are comparable to what you'll find in the West. Above all else they are excellent clinicians and their success rate is the envy of most Indian competitors. When we were looking at different options (and countries) we chose Rotunda because of the reputation of the staff. They are very well known in the IVF/ART community globally and also subject-matter experts for the Indian government when it needs advice on policy. Further, they are pioneers in the transethnic surrogacy model and have always been the #1 cheerleader for keeping this option open for gay couples and singles. I highly recommend them and should you require more information you can contact me personally at [email protected]
20-Feb-2013
1 more reviews
Contact Clinic
SELECT A TREATMENT. GET A FREE QUOTE.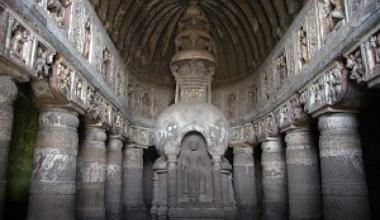 India Travel Tips
Language: Hindi, English
Currency: Indian Rupee (INR)
Climate: Average Temp Summer 104 F (40°C) Winter 59F (15°C)
Capital: New Delhi
Major Airport(s): Delhi Airport
Electricity: 230V 50Hz Indian (Old British)/European plugs
Time Zone: UTC+5.5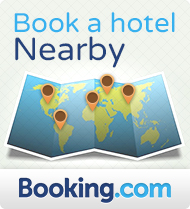 What to See
Ajanta Caves is the perfect place to relax and meditate after your fertility treatment offering spiritual setting in peaceful and remote area, a world away from the hustle and bustle of Mumbai. Ajanta Caves, a UNESCO world heritage site, is a marvel of artistic and architectural splendor adorned in intricate sculptures and murals portraying incarnations of Buddha.
What to Savor
All Star Fry is a popular Indian chain restaurant that has minimalist and dark motifs, with black-and-white tables facing cooking stations. Take your pick from the raw materials for all-you-can-eat course, including greens, fish, prawns, beef, chicken and cut vegetables. Move on to the next station to pair your meal with India's best flavored sauces!
Where to Stay
Mumbai infrastructure is growing exponentially springing modern and metropolitan hotels and luxury accommodation facilities on par with any other world-class city. The best example of Mumbai's urban evolvement is the Marine Plaza, the plush, glass hotel will top your idea of the best luxury stay in India. Glass elevators will whisk you up to your room that offers arresting views of sea and the city.