Plastic Surgery Center of Dr. Eduardo Porto Leite
The Plastic Surgery Center of Dr. Eduardo Porto Leite in Brazil is the ultimate solution to every aesthetic problem you are facing. We not only stay current on the latest techniques and innovations involving plastic surgery, but our primary goal is help you achieve a more bright and youthful appearance....
Popular treatments
27 more treatments
Consultations available in:
English, Spanish
Additional Services
Local Accommodation Assistance, Hotel Reservations, Flight Booking Assistance, Translator Services, Airport Transfers
Accreditations
Member of the Brazilian Society of Plastic Surgery, Specialist in Plastic Surgery by the Brazilian Society of Plastic Surgery, Specialist in Plastic Surgery by the Brazilian Medical Association, Professor of Sugery and Anatomy in Rio University (UNIGRANRIO)
Contact Clinic
SELECT A TREATMENT. GET A FREE QUOTE.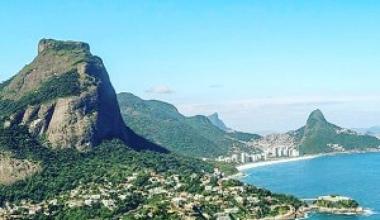 Brazil Travel Tips
Language: Portuguese
Currency: Real (BRL)
Climate:
Capital: Brasilia
Major Airport(s): São Paulo-Guarulhos International Airport (IATA: GRU ICAO: SBGR)
Electricity: 127V 60Hz or 220V 60Hz (North American or European plug)
Time Zone: UTC -3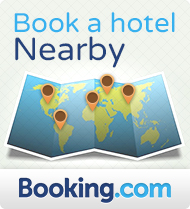 What to See
If you are planning to visit Reo de Janeiro, you have better efface words as tedium and boredom from your vocabulary.Rio will surely mesmerize you with the natural beauty it is imbued with. The Reo de Janeiro botanical Garden has superb collections of bromeliads, orchids, carnivorous plants, and cacti. The park houses over 100 species of birds many of which are friendly and amiable.Ipanema Beach is a well known one in the city. It is a real empyrean for those who want a quintessential spot to relax and unwind. The panoramic views of the mountains as well as the pure sand of the beaches help soothing any soul and unburden it.
What to Savor
L'etoil restaurant in Reo de Janeiro is an excellent choice for those who desire a memorable dining experience. The deluxe services go hand in hand with the delectable menus and the sumptuous design of the restaurant. It is also surrounded by the most picturesque views of the city.Prana Vegetarino is a good choice to taste delicious Brazilian dishes as well as vegetarian and South American specialties. The prices are very reasonable.
Where to Stay
Hotels in Reo de Janeiro are very comfortable, reasonably priced, and provide services of a high quality, try one of these hotels: Ibis Rio de Janeiro Santos Dumont, Hotel Sesc Copacabana, and Hotel Santa Clara.