As you are considering life-changing aesthetic surgery in Tunisia? Dr. Kamal Larbi welcomes you to his practice.
Expert plastic surgeon, Dr. Kamal Larbi and his dedicated team are providing advanced cosmetic surgery treatments in a caring, safe and professional manner. Patients can choose from a wide array of plastic surgery procedures to enhance your appearance....
Popular treatments
33 more treatments
Consultations available in:
French, Arabic, English
Patient Reviews
طاقم عمل رائع، استقبال ومتابعة( مهنية و حرفية في التعامل مع المرضي ). الدكتور كمال العربي من احسن الدكاترة الذين التقيت بهم ،عن تجربة شخصية انصح به
26-May-2017
شكرا لدكتور كمال على المعامله و شكرا لك الطاقم العامل معه. بالفعل من احسن الدكتورة لصدفتهم في حياتي. شكرا ليك و بالتوفيق
18-May-2017
صراحة وبدون مجاملة دكتور خلوق و محترم و وانتم في العيادة عبارة عن عائلة قمة في الادب والاخلاق شكرا لكم من كل اعماق قلبي صراحة مافي قلبي لكم اكثر بكثير من ما كتبت.. هذي شهادة من قلبي.. عبد العزيز من السعوديه
18-May-2017
15 more reviews
Contact Clinic
SELECT A TREATMENT. GET A FREE QUOTE.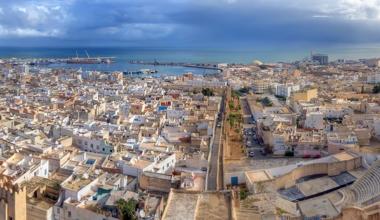 Tunisia Travel Tips
Language: Arabic
Currency: Tunisian Dinar (TND)
Climate: Mild rainy winters/ Hot, dry summers
Capital: Tunis
Major Airport(s): Tunis-Carthage International Airport (TUN), Habib Bourguiba, Skanes-Monastir (MIR)
Electricity: 127-220V 50Hz (European Plug)
Time Zone: UTC +1
Calling Code: 1073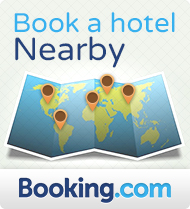 What to See
It is not so hard to fall in love with "the pearl of the Sahel". Sousse offers something for every traveler: miles of sun-kissed beaches, clear turquoise water, historical sites dating back from 6th century BC. The Ribat of Sousse is one the oldest monuments in Tunisia. Some inscriptions indicate that it was built in 821 AD. It is one of a chain of fortresses with highly complex system, stretched along the Mediterranean coast, that was used to defend North Africa from European invaders.
What to Savor
Les Emirs is a must-try culinary experience in Sousse. Located in Port El Kantaoui, overlooking a breathtaking view and serves the finest in Mediterranean cuisine. Les Emirs restaurant is ideal for gala dinners and romantic get-together.
Where to Stay
Stretched out along a glittering beachfront, Movenpick Resort is most exquisite and exclusive way to experience Sousse. Discover family-oriented resort that combines modern motifs with a touch of orient interiors. The hotel is home to 588 rooms, 22 suites with balconies, 14 executive suites with terrace—fully equipped to superior standards.