Clinique Avicenne
Plastic Surgery in TunisiaYou are no longer destined to have crows feet, bags under the eyes or saggy breasts. Plastic surgery today can help you shape your destiny by giving you the look you have always wanted.Tunisia has earned itself a reputation as one of the top destinations for cosmetic surgery because of its prestigious clinics, competitive prices and satisfactory results....
Popular treatments
Consultations available in:
English, French, Arabic
SELECT A TREATMENT. GET A FREE QUOTE.
Tunisia Travel Tips
Language: Arabic
Currency: Tunisian Dinar (TND)
Climate: Mild rainy winters/ Hot, dry summers
Capital: Tunis
Major Airport(s): Tunis-Carthage International Airport (TUN), Habib Bourguiba, Skanes-Monastir (MIR)
Electricity: 127-220V 50Hz (European Plug)
Time Zone: UTC +1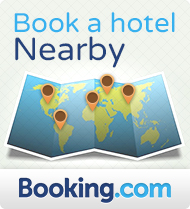 What to See
Tunis is the capital of the Tunisian Republic and also the Tunis Governorate, with a population of 1,200,000 in 2008 and over 3,980,500 in the municipal area. It is Tunisia's largest city.Situated on a large Mediterranean gulf, (the Gulf of Tunis), behind the Lake of Tunis and the port of La Goulette (Halq al Wadi), the city extends along the coastal plain and the hills that surround it. At the centre of more modern development (colonial era and post) lies the old medina. Beyond this section lie the suburbs of Carthage, La Marsa, and Sidi Bou Said.The medina is found at the centre of the city: a dense agglomeration of alleys and covered passages, full of intense scents and colours, boisterous and active trade, a surfeit of goods on offer ranging from leather to plastic, tin to the finest filigree, tourist souvenirs to the works of tiny crafts-shops.Just through the Sea Gate (also known as the Bab el Bahr and the Porte de France), begins the modern city, or Ville Nouvelle, transversed by the grand Avenue Bourguiba (considered by many to be the Tunisian Champs-Élysées), where the colonial-era buildings provide a clear contrast to smaller older structures. As the capital city of the country Tunis is the center of Tunisian commercial activity, as well as focus of political and administrative life in the country. The expansion of the Tunisian economy in the last decades is reflected in the booming development of the outer city where one can see clearly the social challenges brought about by rapid modernization in Tunisia.Source: Wikipedia
What to Savor
Where to Stay