Take the Virtual Tour of Medstom Dental Clinic in Bulgaria
As the first dental center in Bulgaria, Medstom, opened its doors in 2001. For many years, our highly reputable cosmetic dentistry center in Sofia has helped hundreds of patients. Our success has allowed us to expand with our new dental clinic Medsom–M, which is situated on the center of Sofia.
The smile is the most attractive facial feature we have! It's good health and beauty can make you feel very confident and to change your life completely, to change the way you perceive yourself, and the way the others treat you. Aesthetic dentistry can transform completely discoloured, broken, chipped and crooked teeth into spectaculat smiles. At Medstom, we can offer you the following cosmetic procedures:
Calculus cleaning and whitening with universal whitening systems
Whitening with whitening lamp
Ceramic veneers and composite veneers from Componeer
Brackets
Titanium implants
Our top-rated dental team wants to make the process easy by offering an affordable financial treatment plan after a comprehensive oral diagnosis. Inside our Medstom dental clinics, we implement modern equipment and high-quality materials of leading manufacturers. We work with high-quality materials and a closed cycle of diagnosis and treatment using private radiology lab — including partnerships with some of the leading dental laboratories in Sofia....
For our patients, we constantly replenish and enrich our range of dental services because we know that oral health and overall health are inextricably linked.
Oral Health and Surgery in Bulgaria
Dental clinic Medstom-M has at its disposal a socialized surgery designed for the treatment and diagnostics in the field of oral and maxillofacial surgery. The cutting edge technology by the leading providers of dental equipment in Germany and Italy, with which the surgery is equipped, allows a constant visual representation and complex data for the executed procedures, as well as, complete safety, highest level of precision and reduction of the pain throughout the procedures. It also provides security when it comes to the successful and accurate completion of the procedures in the bone-replacement surgery and the dental implantology.
The following procedures are executed: Non-surgical and surgical tooth and root; – Treatment of inflammatory processes and gum diseases; – Surgical treatment of cysts, benign tumors and maxillary sinus; – Placing of braces and fixation of periodontal teeth with aesthetic strips; – Reposition and fixation of fractured jaws and expulsed teeth; – Intraoral and extraoral incisions; – Surgical preparation of the jaw for prosthetic placement.
ISO 9001: 2008 Certified Dental Clinic
Our clinics are rated and approved for compliance with the requirements of ISO 9001: 2008, EN ISO 9001: 2008 and BDS EN ISO 9001: 2008. The range of the ISO 9001: 2008 is for complete dental services including: preventive, conservative dentistry, pediatric dentistry, prosthetic dentistry, orthodontics, maxillofacial and oral surgery, periodontology, dental implantology, aesthetic dentistry, physiotherapy and dent-digital X-rays.
The benefit of ISO 9001: 2000 certification is to maintain a constant quality of health services, best patient care, and international recognition for management model clinics. ISO 9001: 2008 is "System of Quality Management" which includes management requirements that oblige the institution or organization to focus on customer requirements, process management, and improvement activities.
The purpose of ISO 9001: 2008 is to support organizations in their aim for quality management, which concludes that they have met the quality requirements, followed regulatory requirements, increased customer satisfaction, and continuously improve business.
Everyone wants to have a great smile which is why good oral hygiene is important! Having poor oral hygiene can lead to a variety of dental and medical problems in the future such as gum disease, infection, bone loss, heart disease, strokes and more. Regular check-ups and cleanings can prevent these problems as well as provide you with good oral hygiene. Connect with us today!
Popular treatments
15 more treatments
Consultations available in:
English
Additional Services
Flight Booking Assistance, Translator Services, Local Accommodation Assistance
Contact Clinic
SELECT A TREATMENT. GET A FREE QUOTE.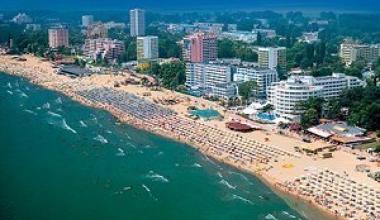 Bulgaria Travel Tips
Language: Bulgarian
Currency: Lev (BGN)
Climate:
Capital: Sofia
Major Airport(s): Sofia International Airport, Varna International Airport, Bourgas International Airport, and Plovdiv International Airport
Electricity: 220V/50Hz (European plug)
Time Zone: UTC+2
What to See
With a variety of beautiful mountain ranges, gorgeous beaches, and timeless villages Bulgaria has a wealth of attractions for any visitor. Explore
What to Savor
Have you wined and dined at a mehana? (aka tavern). Choose from a wide-range of traditional Bulgarian dishes. Be sure to try the traditional dish of gyuvech — a rich stew comprising peppers, aubergines and beans and meat stock. Also, indulge in kachkaval pane also known as American cheese sticks.
Where to Stay
Sofia offers quite the abundance of accomodations from double rooms to updated family-run hotels. Take advantage of the cost savings in towns such as Koprivshtitsa and Bansko.
Book a hotel in Sofia, Bulgaria