A white and healthy smile could reflect more of your personality than you can imagine. It is a sign of self-confidence, leadership, professionalism, savoir-faire, and the opting of no less than excellence as a way of life. So why not take a forward step and choose an optimal dental clinic that would have your satisfaction at heart?
Sky Dental Clinic in Bulgaria is an exceptionally modern center that is committed to perfection and patient satisfaction....
Popular treatments
17 more treatments
Consultations available in:
English
Additional Services
Local Accommodation Assistance, Hotel Reservations, Flight Booking Assistance, Translator Services
Accreditations
ADA - Australian Dental Association (Australia), ADC - Australian Dental Council (Australia)
Patient Reviews
Outstanding professionals! I did my 4 pieces veneers and everything went perfectly. Attitude and attention from the team of Dr. Kalin Marinov me were super level. Surely if in the future I need dental services, I return to them
15-Jun-2016
Beautifully respect to the patient outstanding professionalism and not least a very friendly atmosphere. Thank you, now I can smile
15-Jun-2016
if you are reading this then you are already on your way to choosing the best dental clinic for you. Will only illustrate the professionalism of Dr. Marinov and his team. Diagnosis and treatment there are extremely high, everything is perfect down to the smallest detail. Careful attitude to you will make you feel calm and professionalism of others. Marinov will give you the confidence that you'll leave from there with healthy teeth and a beautiful smile. Beauty starts from the value of health care system make a gift to yourself and your children give yourself health. With a wide smile bravely recommend the clinic with two hands
15-Jun-2016
2 more reviews
Contact Clinic
SELECT A TREATMENT. GET A FREE QUOTE.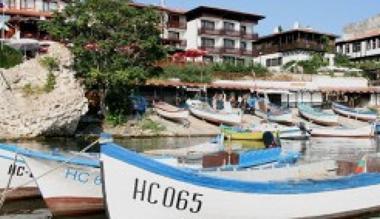 Bulgaria Travel Tips
Language: Bulgarian
Currency: Lev (BGN)
Climate:
Capital: Sofia
Major Airport(s): Sofia International Airport, Varna International Airport, Bourgas International Airport, and Plovdiv International Airport
Electricity: 220V/50Hz (European plug)
Time Zone: UTC+2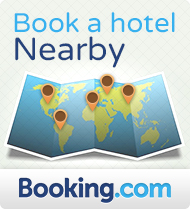 What to See
Sofia is the beating heart of Bulgaria's financial power. It is also prominent for its fascinating architecture laid bare through its Churches. The building of Church St. Sofia dates back to the 6th Century. During the Bulgarian Empire, it served as the Cathedral of the city, but later under the Ottoman Empire, it was converted into a Mosque. It is considered as one of the rare Masterpieces of Early Christian Architecture.The Bulgarian capital is also teeming with Museums and Galleries reflecting the richness of history and art. The Museum of National History has many rooms, each of which represents a specific epoch (prehistoric, antiquity, the Bulgarian medieval empires, the Ottoman occupation of Bulgaria, as well as Contemporary History).The Gallery of Ancient Art is another must see. It provides a wide collection of religious Art. It exhibits mesmerizing mural paintings that epitomize spirituality and the connection between divinity and humanity. Other Museums to see: The National Museum of Military History, the Earth and Man National Museum, and the National Gallery for Foreign Art.
What to Savor
Bulgarian cuisine is exceptionally diverse and delectable. Among the traditional dishes that you must not miss:The Banitsa: pastery filled with either cheese, spinach, mushrooms, apples, walnutsKebapche: grilled minced meatMusaka: a traditional dish that comprises potatoes, eggs and minced porkBulgaria is also famed for its deluxe Beverages: Kamenitza, Zagorka
Where to Stay
Many of Sofia's Hotels overlook the most picturesque views of the city.Best Western Lozenetz Hotel is among the hotels the most reserved in Sofia. It has modern air conditioned rooms, free access to WIFI, as well as private parking. The restaurant of the hotel serves the cream of the crop of Bulgaria's traditional dishes. This hotel is the right spot for those who prefer a wild nightlife, shopping and business.A plethora of other budget hotels with satisfying services is available: Hotel & Restaurant the House, Hemus Hotel Sofia, Favorit Hotel, and the Magic Castle Hotel.