Nothing will help you more to make the first impression than a firm handshake and a bright smile! If you want to offer a beautiful smile and make the best first impression on the people you meet, it is time for you to visit the leading dental center in Croatia, B.Dent Dental Clinic. B.Dent's experienced aesthetic dentistry experts have set high aesthetics standards for our clinic....
Popular treatments
13 more treatments
Consultations available in:
English
Additional Services
Flight Booking Assistance, Local Accommodation Assistance, Translator Services
Patient Reviews
I had two root canals done by Dr. Jelena Buršić Kadić. She did everything possible to make the experience as pleasant as it could be. Thanks so much for the excellent treatment. Caring and professional - a perfect combination when you need dental work. Clinic staff was great. They even provided me with a ride to the clinic. Thank you Tony. An overall great experience! Highly recommended.
16-Aug-2017
Had a teeth whitening treatment recently and very pleased with the results. Prices are reasonable and my smile could not look better. The whole treatment lasted an hour, felt comfortable throughout and received a consultation on how to look after my teeth post the treatment. Highly recommend. Friendly, professional and experienced staff. Very convenient location and well connected to the rest of the city. Warm welcome to the clinic eases on nerves and helps to relax prior to the treatment
23-Mar-2017
I was on vacation in Croatia and needed a dentist urgently and was recommended to go to Dr Burazin by a local contact. The staff there were super friendly and professional, very attentive in general. I had a cracked molar fixed and then decided to have my teeth whitened. I cannot recommend them highly enough as well. Modern equipment, easily accessible location, great staff and no waiting. With the currency conversion rates being what they are right now this a very cost effective location for your dental work. I'll be back.
23-Mar-2017
4 more reviews
Contact Clinic
SELECT A TREATMENT. GET A FREE QUOTE.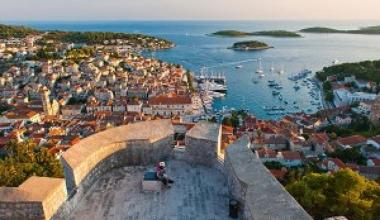 Croatia Travel Tips
Language: Croatian
Currency: Kuna (HRK)
Climate: Mediterranean Climate
Capital: Zagreb
Major Airport(s): Zadar Airport
Electricity: 230V 50Hz (European Plug)
Time Zone: UTC +1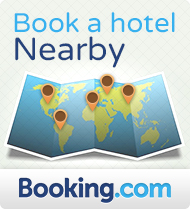 What to See
If you haven't experience the deep-blue waters of Croatia, you haven't experienced it all. Croatia's splendors extend from its magical coastline to the waterfall-laced mountains of the Dinaric Alps. From Dubrovnik's walled city where baroque buildings are surrounded by centuries-old forts to the islands of Brač and Hvar. Zagreb Croatia is the capital and the largest city of Croatia.
What to Savor
Zagreb cuisine offeres the best of Italian, Hungarian, and Turkish culinary influences.
Where to Stay
History and culture, although a very significant part of this ancient and remarkable country, lead the way to the bright and modernly chic hotels and hostels. Zagreb entertains a younger, trendier crowd who appreciate the modern interiors coupled with an array of organized events.