Popular treatments
17 more treatments
Consultations available in:
English, Turkish
Additional Services
Translator, Local Accommodation Assistance
Patient Reviews
This was my first visit to a N.Cyprus dentist, I called the dentist who got me an appointment very quickly when my cap/filling fell out. My treatment lasted 35 minutes. The work done was very through, even the assistant put lotion on my lips as they were dry. The treatment was very intense but not painful. The numbing injection was very gentle and I never felt any pain through out the procedure. The only thing I would have changed was to ask for a little break so I could close my jaw for a few moments, I have a clicky jaw. I will request this next time. I only had a little ache in my mouth afterwards but I'm very happy with the filling lasting longer than my English filling. WELL DONE
22-May-2016
It was amazing just to treat a very bad situation of roots problem in just two hours in high technical way
13-Nov-2015
11 more reviews
Contact Clinic
SELECT A TREATMENT. GET A FREE QUOTE.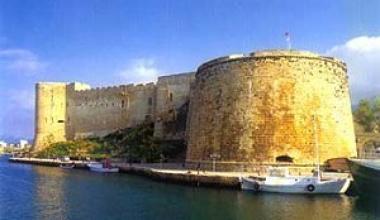 Cyprus Travel Tips
Language: Greek, Turkish
Currency: TRY (Turkish Lira)
Climate: Average Temp 86 F (30° C)
Capital: Nicosia
Major Airport(s): Larnaca International Airport (LCA), Ercan Airport (ECN)
Electricity: 240V/50Hz (UK plug)
Time Zone: UTC +2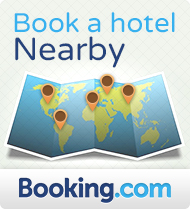 What to See
The principal setting in the Turkish-occupied northern part of Cyprus is Kyrenia, the ancient land, picturesquely is uniquely situated on the flanks of the Pentadaktylos Range. Its remote and secluded situation secludes a particular and vibrant charm. Kyrenia offers a charming array of shopping outlets that provide everything you could possibly need from Cypriot antiques and souvenirs to designer fashions. Enjoy the beautiful Kyrenia Castle, long standing since the 7th Century. Filled with historical buildings, superb scenery, and a timely array of sandy beaches, Kyrenia makes the perfect destination for any holiday.
What to Savor
Niazi's is a prevalent restaurant in Kyrenia since 1974. At Niazi's you can enjoy a wide range of cuisine, with a "full kebab" completing the main attraction. The charcoal grilled kebab will amaze you in this airy setting.
Where to Stay
The newly renovated Dome Hotel finely situated in the heart of Kyrenia offers guests superb sea-front views and a wide array of professional services. Rooms are lavishly addressed for your maximum comfort. The hotel comprises of a large restaurant, the Dome bar, fitness centre and sauna, massage, freshwater pool with bar service, children's pool, natural sea water pool, and charming casino.