Established in 2008, Kyrenia Dental Clinic in Cyprus has been providing patients with some of the best dental care on the island. With more than a decade of experience practicing cosmetic and reconstructive dentistry, Dt. Sevgili has developed a unique approach to patient care.
Kyrenia Dental Clinic operates by the philosophy that the quality of dental care is directly related to the most up-to-date medical innovations and technology. For this reason, Dt. Sevgili is committed to offering state-of-the-art dentistry to deliver optimum results for patients.
Dt. Sevgili's specialties include the latest techniques in dental implants and cosmetic dentistry. Kyrenia Dental Clinic offers a full range of treatments and procedures from dental veneers to oral surgery, and everything in between.
Kyrenia Dental Clinic is a sparkling clean and modern facility. The clinic has a spa-like atmosphere, which allows patients to unwind, for the most comfortable dental care experience ever....
Popular treatments
17 more treatments
Consultations available in:
English, Turkish, Russian
Additional Services
Translator, Local Accommodation Assistance
Patient Reviews
My original visit was for the installation of implants and an associated lower over-denture. Following initial examination the doctor recommended using their 3 teeth I had remaining on the lower jaw as anchors for a new denture. The process also included treating my lower jawbone with stem cells to build up the bone pending possible jaw implants if required at some future date. The whole process was carried out over a 3 week period and the work was quite frankly a micro engineering feat of exceptional surgical and cosmetic dentistry. A real pleasure to be treated by Doctor Mustafa and his two very efficient and kind assistants. I can only provide the highest recommendation. My UK dentist was so very impressed.
27-Dec-2021
Great, Dentists are not nice places but I quickly felt at ease and just let the team get on an remove my tooth. I have had no issues with that procedure since.
15-Sep-2021
16 more reviews
Contact Clinic
SELECT A TREATMENT. GET A FREE QUOTE.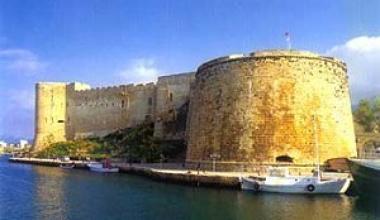 Cyprus Travel Tips
Language: Greek, Turkish
Currency: TRY (Turkish Lira)
Climate: Average Temp 86 F (30° C)
Capital: Nicosia
Major Airport(s): Larnaca International Airport (LCA), Ercan Airport (ECN)
Electricity: 240V/50Hz (UK plug)
Time Zone: UTC +2
What to See
The principal setting in the Turkish-occupied northern part of Cyprus is Kyrenia, the ancient land, picturesquely is uniquely situated on the flanks of the Pentadaktylos Range. Its remote and secluded situation secludes a particular and vibrant charm. Kyrenia offers a charming array of shopping outlets that provide everything you could possibly need from Cypriot antiques and souvenirs to designer fashions. Enjoy the beautiful Kyrenia Castle, long standing since the 7th Century. Filled with historical buildings, superb scenery, and a timely array of sandy beaches, Kyrenia makes the perfect destination for any holiday.
What to Savor
Niazi's is a prevalent restaurant in Kyrenia since 1974. At Niazi's you can enjoy a wide range of cuisine, with a "full kebab" completing the main attraction. The charcoal grilled kebab will amaze you in this airy setting.
Where to Stay
The newly renovated Dome Hotel finely situated in the heart of Kyrenia offers guests superb sea-front views and a wide array of professional services. Rooms are lavishly addressed for your maximum comfort. The hotel comprises of a large restaurant, the Dome bar, fitness centre and sauna, massage, freshwater pool with bar service, children's pool, natural sea water pool, and charming casino.
Book a hotel in Kyrenia, Cyprus