Denoted as the top dental center in Lebanon, Verdun732 is located in the very heart of Beirut.
THE WORLD ALWAYS LOOKS BRIGHTER FROM BEHIND A SMILE.. especially if your smile is beautifully shaped by our expert dentists in Beirut. Receive a Hollywood Smile Makeover (in 2 sessions only) at the Verdun732 Dental Clinic.
Hollywood Smile in 2 Sessions
Hollywood Smile is a supra Natural White, perfectly aligned looking teeth....
Popular treatments
18 more treatments
Consultations available in:
English, Arabic
Additional Services
Local Accommodation Assistance, Translator Services, Flight Booking Assistance, Airport Transfers
Contact Clinic
SELECT A TREATMENT. GET A FREE QUOTE.
Lebanon Travel Tips
Language: Arabic, French
Currency: Lebanese pound (LBP)
Climate: Average Temp Summer 68-86 F (20-30°C) Winter 55 F (13°C)
Capital: Beirut
Major Airport(s): Beirut International Airport (BEY)
Electricity: 110-220V 50Hz (European and UK plugs)
Time Zone: UTC +2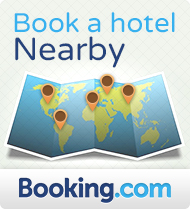 What to See
Beirut — It's one of the oldest cities in the world and was, for a period, considered to be the Paris of the Middle East. These days, it is affectionately referred to as "Bey," and, quite frankly, resembles Miami by way of Portland more than it does the City of Light. Beirut remains a hub with stunning juxtapositions: green hills, architecture, churches and palaces, and much more. Add to this a sociocultural melting pot and the perfect destination for shopping, wining, dining, dancing, and—eventually—relaxing in this capital city.
What to Savor
Stay local for dinner at the brand-new Baron. The staff is mustached and interiors stylish. Chef Athanasios Kargatzidis's modern Mediterranean cuisine is reminiscent of Ottolenghi's NOPI in London in that the flavors and ingredients combine in creative ways without overwhelming. No weekend would be complete without Sunday brunch at Liza and Ziad Asseily's Restaurant Liza. Located in the heart of Ashrafieh, the sprawling 5,000-square-foot eatery owes its impeccable decor to Lebanese globe-trotter Maria Ousseimi.
Where to Stay
In Beirut, hotels come in all shapes and sizes. Top Spot: Kempinski Summerland Hotel & Resort BeiruBuilt on 25,000 square meters of pure nostalgia, the newly and completely renovated Kempinski Summerland Hotel & Resort is ready to relaunch and bring back cherished memories while focusing on a present standard of personalized luxury that is second to none.