The top cosmetic dentistry clinic in Romania, Smile Design, was created to offer patients not just a dental treatment, but a pleasant journey to the perfect smile. Our leading dental team in Bucharest is creating smiles, and using the latest technology to provide a premium dental experience.
Our Smile Design dental surgeon and cosmetic dentistry experts, Dr. Ayman Abboud and Dr. Marina Abboud, leads a team with over 7 years of experience in the dental market. The team has received training worldwide at the best dental courses, lectures and conferences and provides dedication and passion — along with professionalism to your health and beauty.
Trending Treatments at Smile Design
Lip augmentation with hyaluronic acid creates more volume with a natural aspect. Hyaluronic acid is a substance that we have in our body as component of the skin.
Smile Design with dental Emax veneers. When you want to change the shape or the color of your teeth, or when you don't like that they are crowded the best option is veneers. They do not need the drilling of the teeth so in only 10 days you can have your dream smile.
Hollywood Smile — straight and white teeth! Digital Smile Design and Emax Veneers helps us to redisign smiles.
Top Dental Center in Romania
Oral cavity health is essential to ensure the health of her entire body. If you have a mouth clean and free of inflammatory or infectious processes then we can provide a level of optimum cleaning throughout the body. In the mouth there are over 300 species of bacteria that colonize the tongue, cheeks, gums and teeth....
Popular treatments
16 more treatments
Consultations available in:
English, Arabic, Italian, Romanian
Additional Services
Local Accommodation Assistance, Hotel to Clinic Transfers, Flight Booking Assistance, Translator Services
Contact Clinic
SELECT A TREATMENT. GET A FREE QUOTE.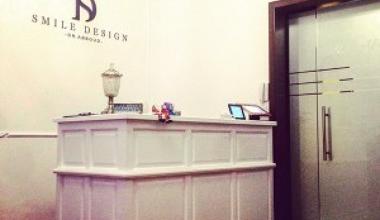 Romania Travel Tips
Language: Romanian
Currency: Leu (RON)
Climate: Average Temp North- 52 F (11°C) South 46 F (8°C)
Capital: Bucharest
Major Airport(s): Bucharest's Henri Coanda (Otopeni) Airport, Aurel Vlaicu (Baneasa) Airport
Electricity: 220V 50Hz (European Plug)
Time Zone: UTC +2
What to See
Romania's capital gets a bad rap, but in fact it's dynamic, energetic and fun. It's where still-unreconstructed communism meets unbridled capitalism; where the soporific forces of the EU meet the passions of the Balkans. Many travellers give the city just a night or two before heading off to Transylvania, but that's clearly not enough. Allow at least a few days to take in the good museums, stroll the parks and hang
What to Savor
A true destination restaurant in the Historic Centre, Bucharest takes modern trends such as farm-to-table freshness and organic sourcing and marries them to old-school Romanian recipes.
Where to Stay
With historic elegance and refined luxury, Bucharest hotels inspire guests with extraordinary experiences here in Romania. The hotel staff are dedicated to providing every visitor with first-class service.
Book a hotel in Bucharest, Romania