Hair loss patients seeking hair transplant surgery in Europe will find Elite Hair Restoration UK clinic an ideal option to combine value for money with quality hair loss treatment.The clinic is backed by extensive experience spanning 14 years, providing successful hair restoration surgery and first class quality service to local and international patients.
Hair transplant surgeons in the UK offer the very latest surgical techniques which produce completely natural results using only the patient's hair to ensure the safest and most natural results.
Hair restoration providers in the UK take pride in being fully qualified and accredited practitioners. They possess a unique blend of surgical skills and award-winning artistic talent.
Elite Hair Restoration conveniently offers multiple hair transplant clinics across the UK:
London
Bristol
Birmingham
Leeds
Manchester
Newcastle
The clinic provides the best hair loss treatment and medical care possible, creating a hair restoration plan tailored towards individual hair loss needs; providing each patient with focused attention they deserve.
With the help of an efficient anesthesia system, patients are assured the most comfortable and painless experience possible.
Hair transplant surgeons specialize in hair replacement restoration procedures using follicular unit hair transplant (FUT) and follicular unit extraction (FUE). They are dedicated to expertly and permanently treating female and male baldness pattern.
...
Popular treatments
Consultations available in:
English
Additional Services
Airport Transfers, Translator Services
Accreditations
General Medical Council (GMC), The International Society of Hair Restoration Surgery (ISHRS), European Society of Hair Restoration Surgery, Care Quality Commission or CQC
Patient Reviews
Hi just like to say a big THANK YOU to the surgeon and the consultant for giving me a great experience, I had 1350 grafts in total. The procedure was straight forward and hassle free I am completely happy with my results and have no regrets so far.
04-Apr-2015
I had surgery in May 2014 and am now 5 months post op. I am already seeing a massive increase in hair density. A great team of staff made me feel totally at ease and I cannot thank them enough
14-Oct-2014
I am writing to you to thankyou for the wonderful job your team did on my hair last June 2012. I am delighted with the results of my hair so far to date and see the quality and density of my hair improving all of the time. It has also given me more confidence which has improved my quality of life. Once again a Big thankyou to your caring, professional team.
18-Feb-2013
1 more reviews
Contact Clinic
SELECT A TREATMENT. GET A FREE QUOTE.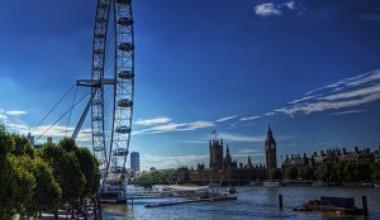 United Kingdom Travel Tips
Language: English, Welsh
Currency: Pound sterling (GBP)
Climate: Average Temp Summer 75 F (24 °C) Winter 43 F (6°C)
Capital: London
Major Airport(s): London Heathrow Airport, London Gatwick Airport, London Stansted Airport
Electricity: 230V 50 Hz
Time Zone: UTC/ UTC +1 (Summer)
What to See
Relive the Victorian era when you visit the 18 Stafford Terrace and step back into the time of Queen Victoria. 18 Stafford Terrace was founded in the late 1860s, made up of five-story brick structure and was home to Linley Sambourne, an award-winning cartoonist for Punch magazine. The interiors are designed in Victorian style featuring a fireplace valance, stained glass and large set of antlers.
What to Savor
As the name suggests "ALOWYF" serves a wide selection of fresh, local food produces Scottish porridge with lavender and honey for breakfast, roast chicken and open sandwiches for lunch.More sophisticated dishes such as slow-braised oxtail with wine, herbs and garlic are served for dinner. Spoil your sweet tooth with the restaurant's fabulous cakes, available for take-out, as well.
Where to Stay
The May Fair Hotel is strategically situated in the trendy area of Mayfair, one of London's upscale neighborhoods. Luckily, the hotel lies in an adjacent position to Elite Hair Restoration clinic in the heart of West End.The May Fair Hotel is an ideal spot to set out for sightseeing journey between all verdant parks, theatres, art galleries and other attractions of London.
Book a hotel in London, United Kingdom