Instituto de Fertilidad Humana specializes in diagnosis and treatments of infertility combined with state-of-the-art reproductive medicine, as well as the personalized care you deserve.
The clinic is one of the largest and most successful fertility facilities in Latin America. Being at the forefront of IVF treatments in Colombia, inSer extends the latest in reproductive care and egg donation technology.
The clinic is comprised of qualified IVF specialists who are experienced in treatment of male and female infertility such as polycystic ovarian syndrome and male infertility.
Doctors and staff members utilize cutting-edge protocols and continual medical breakthroughs to improve your chances of having a baby. Fertility doctors at inSer are also highly competent in administering and coordinating third party reproductive services including egg donation.
With a wide breadth of knowledge and expertise in the field of infertility, Dr. Giraldo provides a personal, sophisticated and comprehensive IVF treatments tailored to the specific and unique needs of each couple, using the most advanced technologies.
The clinic has an established name for itself as one of the leading fertility centers in Medellin designed to care for couples suffering from reproductive disorders. It is the first fertility center in Colombia to be accredited by the American Association for Accreditation of Ambulatory Surgery Facilities (AAAASF).
Human reproduction laboratory was also certified by the Red Latinoamericana de Reproduccion Asistida (REDLARA); thanks to well-trained IVF professionals, educated in prestigious school in the US and coupled with 18-year experience of clinical and research work.
This allows doctors to offer high quality patient care while meeting the highest international standards, without losing sight of the human and emotional dimension of the reproductive process.
...
Popular treatments
6 more treatments
Consultations available in:
English, Spanish
Additional Services
Airport Transfers, Translator Services
Accreditations
American Association for Accreditation of Ambulatory Surgery Facilities (AAAASF), Red Latinoamericana de Reproduccion Asistida (REDLARA)
Contact Clinic
SELECT A TREATMENT. GET A FREE QUOTE.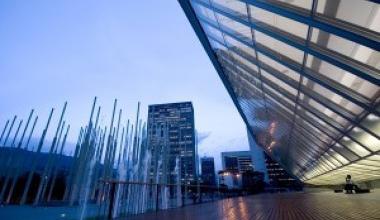 Colombia Travel Tips
Language: Spanish
Currency: Colombian peso (COP)
Climate: Average Temp 63-85 F (year round)
Capital: Bogotá
Major Airport(s): José María Córdova International Airport (MDE), Olaya Herrera airport (EOH)
Electricity: 110V 60Hz
Time Zone: UTC -5
Calling Code: 1108
What to See
Steep, green mountains rise sharply around the city providing a contrasting background to the steel-and-glass buildings sprucing the financial district. Medellin is known for its well-developed tourist facilities and incredible sights.Biblioteca EPM is a vast library in Medellin that is dedicated to innovation, science, technology and environment. There are a wide variety of sources of information available including traditional books, e-books, magazine, e-documents, CD's and DVD's. The library reflects the social responsibility of Colombia to continuation of science and innovation.
What to Savor
Aguas Claras is a traditional restaurant serving a wide variety of authentic Colombian dishes. Sample it all in one meal- the heart-warming plato tipico. Or try the lighter version plato del cura, which contains a complete meal of soup, beef, rice and bread.
Where to Stay
Located 20 minutes away from Medellin city center, InterContinental Medellin makes for an elegant stay marked by its modern motifs, fancy facilities and divine views of the city. The rooms are well-appointed with all the modern cons.
Book a hotel in Medellin, Colombia