Travel for Fertility Treatments to Tijuana from USA.
Affordable and Safe IVF with You in Mind.
The clinic makes traveling to Tijuana for IVF treatment easier than ever.with safe, convenient and comfortable options.
Tijuana Fertility Clinic is a state-of-the-art fertility clinic in Mexico dedicated to helping couples successfully conceive....
Popular treatments
13 more treatments
Consultations available in:
Spanish, English
Additional Services
Local Accommodation Assistance, Translator Services
Patient Reviews
I can't recommend Imer Reproduccion Humana enough. For the past three years my wife and I have been trying to have a child to no avail. Needless to say, without fertility treatments our chances of having a child were slim. On the US side the prices for fertility were more than I could afford. After further research I found Imer fertility center in Tijuana. From the very beginning the staff was very professional, explaining in detail the process my wife and I would go through. After setting up an initial appointment I saw the fertility center and met the staff. I was pleased to see how clean the facility is and how courteous the people are, especially our Dr. Sandra Y. Orendain who could communicate in English and Spanish and genuinely seemed to love her job and helping couples. Once we had ample information, my wife and I proceeded with treatment. From the moment treatment began patience was a requirement. Fertility treatments greatly increased our odds to conceive but it wasn't 100% guaranteed. The facility center is in Tijuana which meant going back and forth from the US to Mexico over and over. Everything tack together would get stressful which is where patience and resolve come in but my wife an I were determined to see it through After the fertility treatments were over, we were thrilled beyond belief to hear my wife was pregnant. I can't describe how happy we were to see our baby for the first time in the ultrasound. My life now consist of cleaning 6 dirty diapers minimum a day, sleeping 2 to 6 hours a night and I couldn't be happier. We have a beautiful baby boy and I can't thank Dr Sandra and her staff enough for our little miracle. I highly recommend to anyone having difficulty conceiving children to set up a consultation and see for yourself. You'll be thankful you did in 9 months. With Love and endless thanks
17-May-2016
IMER Reproduccion Humana is a clinic who really cares and helps you achieve your dream of becoming parents. Dr. Sandra Orendain is a wonderful Doctor, she is very professional, caring, and really cares about her patients needs and concerns. From the first time I went to the clinic I felt comfortable the staff was very kind and caring. Gisela who is the clinics coordinator was so wonderful from day one, I kept in contact with her through out my whole IVF process and she never left a questioned that I had unanswered she was very helpful! My IVF journey with IMER clinic was a first time success thank you to Dr. Sandra Orendain for making our dreams come true of becoming parents and the staff who helped me and my husband thank you so much because of you we were blessed with baby twins.
30-Oct-2015
Everyone at the clinic where very nice. Thank you Dr. Oscar Valle for responding to our questions promptly, and all staff did too. I would definitely if needed do my next treatment here.
02-Jul-2013
1 more reviews
Contact Clinic
SELECT A TREATMENT. GET A FREE QUOTE.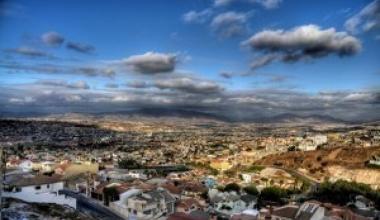 Mexico Travel Tips
Language: Spanish
Currency: Peso (MXN)
Climate: Average Daily Temp 75-82 F (24 to 28 °C)
Capital: Mexico City
Major Airport(s): Mexico City International Airport, General Abelardo L. Rodríguez International Airport
Electricity: 127V 60Hz
Time Zone: UTC −6/Summer UTC −8
Calling Code: 1038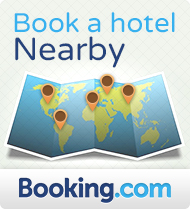 What to See
Playa Balandra is located 21 km north of La Paz offering charming, little coves and unspoiled beaches. Despite rising tides, you will find a calm area where you can swim. Snorkeling is possible around Balandra's south end where you will also find coral reef.
What to Savor
At the helm of Mision 19 kitchen is chef extraordinaire Javier Plascencia offers a sophisticated mix of Mexican food. Savor traditional and experimental dishes. As for the restaurant; it is designed in a very elegant and minimalist fashion.
Where to Stay
The clinic recommends the following hotels for a comfortable and convenient stay during your fertility treatment in Tijuana: Hotel Hacienda Del Rio, Camino Real Hotel Tijuana, City Express Tijuana and Fiesta Inn Hotel. If you are planning on returning back to San Diego after your fertility treatment in Tijuana; here are accommodation options located in a close proximity to Tijuana: Travelodge San Diego, Super 8 Motel and Holiday Inn Express San Diego.