"After undergoing treatments with several specialists, I found the best one for me and my family that is finally growing." -A.F.
With over 30 years of collective experience, our team of US trained Doctors personalize fertility treatments based on your individual needs. Our success rates are among the highest in Latin America as more than 90% of our patients achieve their goal.

...
Panama Fertility is a leader in assisted reproduction and fertility treatments in Latin America and Panama. Our lead fertility doctor, Dr. Vega, has 30 years of experience. As the leading fertility clinic in Panama City, we have generated thousands of success stories — 10,000 babies born. Our IVF clinic offers all-inclusive treatment packages with no extra additional fees and a Money Back Guarantee.
Employing the latest technology and an embryology laboratory with the highest standards, we are able to provide complex treatments such as: In vitro Fertilization – IVF, Assisted Hatching with laser, Natural Cycle and IVF with In vitro Maturation, Preimplantation Genetic Screening – PGS, Preimplantation Genetic Diagnosis – PGD, Intracytoplasmic Sperm Injection (ICSI), among others. Our Egg and Sperm Bank both surpass US standards and offers European Egg Donors.
Panama Fertility has the most modern Andrology laboratory in the country. We perform basic studies, such as Semen Analysis, as well as complex studies, such as Sperm DNA Fragmentation. Some of our achievements include having the first Egg Bank in Panama and being pioneers in Vitrification of Embryos and Oocytes in the region.
At the top fertility center in Panama City, we care about our patients. We make all flight and hotel arrangements for our international patients. We want to provide our patients with comfortable and affordable lodging while undergoing fertility treatments in Panama City. Our mission is to help men and women with difficulties conceiving achieve a healthy pregnancy, by employing the most advanced assisted reproduction techniques with a personalized and professional diagnosis.
Panama Fertility - OUR PROMISE
Through continuing medical education and training, participation in national and international conferences and symposiums and ongoing research projects, the top IVF clinic in Panama guarantees the highest level of care, always taking personal and economic needs into consideration.
With proven quality processes such as ISO 9001:2015 and REDLARA, we guarantee treatments that will increase your chances of a healthy baby. We provide ethical and legal treatments to every patient who comes to our center.
Infertility is a common disorder that affects both men and women. One in every 8 couples have trouble conceiving children. After 1 year of unprotected intercourse 80% to 85% of healthy couples will successfully achieve a pregnancy. For this reason we recommend patients younger than 35 years of age to see a fertility specialist if a pregnancy has not been achieved after 1 year. We recommend that patients older than 35 years of age seek assistance from a fertility specialist after 6 months.
Although most causes of infertility are from female factors, studies have shown that about 40% of infertility cases have a male factor. At the moment of the first menses, women have between 300,000 and 400,000 oocytes (eggs), once she turns 30 years of age this number decreases to 39,000 to 52,000 and when she is 40 years of age the number decreases further to 1,200 and 9,000. This is one of the reasons why there is a strong relationship between age and fertility.
At Panama Fertility, we recommend to patients older than 27 years of age to be proactive and try and take control of their reproductive future and see a fertility specialist even if they are not trying to get pregnant. After a hormone panel and an ultrasound we can assess their reproductive potential and recommend techniques such as oocyte vitrification (egg freezing) in women that may be at risk of infertility in the future or that are found to have a low ovarian reserve.
Genetic Services
Due to medical advances in genetics and the latest technology, we can offer prevention of diseases and help you achieve a healthy pregnancy.
PGS (Preimplantation Genetic Screening): With the latest technology (Next Generation Sequencing) we can increase your chances of pregnancy in In Vitro Fertilization – IVF cycles by selecting embryos with normal chromosomes. This technology also allows us to prevent chromosomal disorders such as Down Syndrome.
PGD (Preimplantation Genetic Diagnosis): Prevents single gene disorders in high risk patients such as Sickle Cell Diseases or Cystic Fibrosis, among others.
Genetic Carrier Screening: With a blood test we can determine the status of hundreds of recessive genes and exclude and prevent potential problems in future generations.
Genetic Counseling: We evaluate your individual and family genetic risk of having preventable genetic disorders and guide you through testing and treatment. This is particularly important in couples with inherited high risk such as Ashkenazi Jews.
Your First Appointment - What to Expect
The first appointment is the most important step to take. During this visit we will provide a detailed explanation of our services, perform a complete physical exam and ultrasound and take your medical history.
During this visit we will provide a detailed and personalized diagnosis of the tests required and possible causes of infertility.
Our practice provides treatments ranging from optimizing your health for natural pregnancies to the most advanced infertility treatments with assisted reproduction. Your emotional and phyisical wellbeing is of utmost importance, which is why we work with experts in nutrition and emotional health, in order to provide integrated care.
*Please bring any prior medical records or tests to your appointment. Contact us today to schedule an appointment.
Popular treatments
17 more treatments
Consultations available in:
English, Spanish
Additional Services
Flight Booking Assistance, Local Accommodation Assistance, Hotel to Clinic Transfers, Hotel Reservations, Translator Services
Accreditations
ISO 9001:2015, Latin American Assisted Reproduction Network (REDLARA).
Contact Clinic
SELECT A TREATMENT. GET A FREE QUOTE.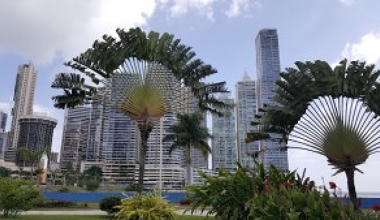 Panama Travel Tips
Language: Spanish, English
Currency: Panamanian Balboa (PAB), US Dollar (USD)
Climate: AVerage Daily Temp 90 F (30-33°C)
Capital: Panama City
Major Airport(s): Tocumen International Airport (PTY)
Electricity: 120V 60Hz
Time Zone: UTC-5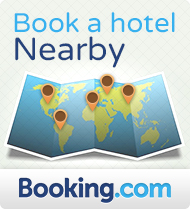 What to See
Immerse yourself in the vivacious atmosphere surrounding Panama. Old town is a place of great delight, including the Presidential House. The Amador Causeway is filled with national and international restaurants, nightclubs and the famed Frank Gehry Biomuseo.
What to Savor
Awake renewed and head down to one of the many famed restaurants offering an array of flavorful foods. Panama is a country full of diversity at every angle, and that is certainly the case when it comes to food. Panamanians have a rich gastronomical tradition that spans centuries of influence from all over the world.
Where to Stay
We want to provide our patients with comfortable and affordable lodging while undergoing fertility treatments in Panama City. We work with the following hotels: Holiday Inn Express Obarrio Marriott Courtyard Punta Pacifica Hard Rock Hotel Panama Megapolis Hotel Riu Plaza Panamá