We have been helping thousands of couples fulfill their dreams of becoming parents for more than 14 years. Through our comprehensive and caring program, we will give you the best possible chance of overcoming your infertility problems.
AltraVita practices the most advanced and up-to-minute reproductive technologies. Our team is specialized in assisted reproduction treatments and is fully committed to providing patients with the most personalized care at affordable prices.
AltraVita is the first and unique IVF clinic in Russia accredited by the College of American Pathologists (CAP), the world's largest medical association widely considered the leader in laboratory quality assurance, the European Society of Human Reproduction and Embryology (ESHRE), the American Society for Reproductive Medicine (ASRM).
We provide the full spectrum of services ranging from initial infertility diagnostics and treatment to advanced assisted reproductive technologies such as in vitro fertilization with preimplantation genetic diagnosis and screening.
IVF Treatment in Russia
AltraVita offers:
· Artificial insemination with partner sperm or donor sperm
· In vitro fertilization (IVF) and embryo transfer (ET)
· Intracytoplasmic sperm injection (ICSI) and Intracytoplasmic morphologically selected sperm
Injection (IMSI)
...
Popular treatments
16 more treatments
Consultations available in:
English, German, Italian, French
Additional Services
Airport Transfers, Assistance for Disabled Patients, Flight Booking Assistance, Hotel Reservations, Hotel to/from Clinic Transfers, Local Accommodation Assistance, Sightseeing Tours, Translation Services
Accreditations
American Society for Reproductive Medicine (ASRM), European Society of Human Reproduction and Embryology (ESHRE), Certified quality system ISO 9001:2008, College of American Pathologists (CAP), American Association of Bioanalysts (AAB), American Board of Bioanalysis (ABB)
Patient Reviews
I had embryo donation in AltraVita IVF. It was a difficult decision to become a single mom at 42... But now I am the happiest person in the world. Thank you for this gift!
19-Jan-2016
-2 more reviews
Contact Clinic
SELECT A TREATMENT. GET A FREE QUOTE.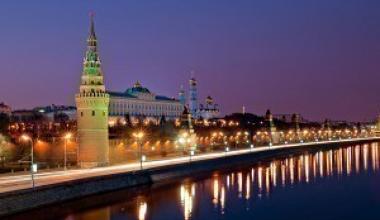 Russia Travel Tips
Language: Russian
Currency: Ruble (RUB)
Climate: Humid Continental Climate
Capital: Moscow
Major Airport(s): Domodedovo International Airport
Electricity: 220V / 50Hz (European Plug)
Time Zone: UTC +3/UTC +12
What to See
Moscow is a vast city — where you will find yourself devoured into historic views and grand entertainment. Explore the celebrated and beautiful streets of the city, and consume the taste of the riches that await you on a trip to Moscow. Be sure to visit — Assumption Cathedral, Armoury, St. Basil's Cathedral, and the Izmaylovsky Park & Royal Estate.
What to Savor
Moscow boasts hundreds of hundreds of restaurants, bars, cafes and fast-food outlets, from cheap basement venues to top-class dining establishments with some of the best chefs in the world. Top restaurants at a price you can afford include — Delicatessen, Café Pushkin, Vanil.
Where to Stay
Moscow hotels combine turn of the century elegance into modern and luxurious accommodations for any traveler. Imposing 5-star facilities, each refined atmosphere offers the most attentive services and close by attractions. Top hotels include — Baltschug Kempinski Hotel, Golden Ring Hotel, and the famed Metropol Hotel.
Book a hotel in Moscow, Russia