Memorial IVF, Andrology and Genetic Center in Istanbul, Turkey provides top quality service with its experienced team, strong infrastructure and modern treatment methods. With an experienced team of over 70 experienced, we have accomplished many firsts in Turkey — we are one of the most renowned IVF centers in Europe.
Our leading fertility center was the first in Turkey to apply techniques such as Microinjection and surgical sperm extraction, embryo freezing procedures, endometrial co-culture, genetic diagnosis of embryos etc. More than 9000 babies were born thanks to our experience and the application of these sophisticated methods.
Leading IVF Treatment Center in Turkey
The IVF and Genetics Center of Istanbul consists of IVF, Andrology, and Perinatology Clinics; Embryology, Andrology, Research and Development laboratories.
This is the only center in Turkey where all these units are present. Our Center is the first and the only Center certified by the Ministry of Health to train doctors, embryologists, biologists and nurses for IVF implementations.
Our team has achieved outstanding success in helping patients with issues such as repeated implantation failure and pregnancy in later ages. Through our scientific research and development we continuously refine existing techniques and develop new techniques in these fields....
Popular treatments
10 more treatments
Consultations available in:
English, Arabic, Bulgarian, Italian, Macedonian, Albanian, Dutch, Kurdish
Additional Services
Airport Transfers, Local Accommodation Assistance
Accreditations
JCI Accreditation Certificate, Member of American Hospital Association (AHA), ISO 9001 and TS-EN-ISO 9001
Patient Reviews
أهلا وسهلا لورا الحمدالله انت كيفك أن شاء الله بخير نحن أجرينا برنامج طفل انابيب في مشفاكم والحمد الله نجحت ورزقنا الله سبحانه وتعالى بولد -- ولكم جزيل الشكر والتقدير على اهتمامكم بما رضاكم
02-Feb-2021
الحمد الله رزقت بزيد يوم 27/4/2016 ..بعد اجراء العمليات بمستشفى ميمورال في تركيا .شكرا الى كادر ميمورال المختص بهذ الامر الذي بذل كل جهده بخصوص عمليه الانابيب وهذه العمليه الثانيه لي وقد نجحت والحمد الله
29-Apr-2016
Excellent patient care facilities. Professional staff. Very good attention from the doctors. Excellent prices. Performs only neccesary tests. On the other hand, staff's English level is low. Even with English speaking coordinator, the egg inducing process is somewhat hectic. Unfortunately in the end we did not get pregnant.
26-Oct-2013
8 more reviews
Contact Clinic
SELECT A TREATMENT. GET A FREE QUOTE.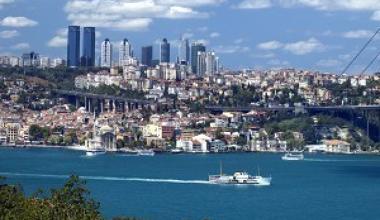 Turkey Travel Tips
Language: Turkish
Currency: Türk Lirası/Turkish Lira (TRY)
Climate: Temperate Mediterranean Climate Hot, dry summers/mild to cool, wet winters
Capital: Ankara
Major Airport(s): Atatürk International Airport, Esenboğa Airport
Electricity: 220V 50Hz (European Plug)
Time Zone: UTC +2
Calling Code: 1011
What to See
Suleymaniye is one of the remarkable sights in Istanbul rivaling the Blue Mosque. It is the larger and better known state-of-the-art religious establishment featuring the most impressive ecclesiastical architectural treasures of the city. It is located behind the Grand Bazaar above the Golden Horn.
What to Savor
Hamdi is a bustling five-story enthrallment. Hamdi is a meat restaurant on the Golden Horn with a gorgeous glass-enclosed rooftop for supreme views of the city. Most famous dish: the testi kebab, fire-cooked clay-pot beef stew.
Where to Stay
Located perfectly in one of prime locations of Istanbul, Galata Antique Hotel is just steps from the famed Istiklal Avenue, Tunel Square, and Galata Tower. Galata Antique Hotel Istanbul was built in the early 19th century in Pera (former name of Beyoglu) as a mansion for a French levantine family "Décugis". The luxury hotel arranges interesting places to visit, according to your personal requests.
Book a hotel in Istanbul, Turkey