We are your orthopedical travel facilitators...
"This is the opportunity for efficient, cost-effective orthopedic surgery that patients have long been awaiting. MOV Cancun Orthopedic Center will continue to partner with advanced orthopedic providers." — MOV Team
MOV Cancun Orthopedic Center in Mexico provides connections between our orthopedic patients from their home country to their treatment destination. Our team handles the logistics to give patients peace of mind. How does our travel facilitators do this? We take care of airport pickup and dropoff, communication with both the clinic and orthopedic professionals that will provide your personalized care, the hotel and recovery center accommodations, transportation to and from medical appointments, pre-travel requirements, communication with your family (if requested) and follow-up care upon arrival home to ensure that you had a positive experience.
Our medical tourism travel facilitators in Cancun take you through every step of the journey and help with the adaptation of being in another country. On your behalf, we ensure that every step of your journey is perfect from start to finish. Our goal is to make you feel comfortable and satisfied with our care during your orthopedical tourism experience.
Orthopedic Travel Organization
We take care of every aspect of your orthopedic tourism journey to Mexico: pickup & dropoff at the airport and transportation to and from all medical appointments and even car rentals....
Popular treatments
2 more treatments
Consultations available in:
English, Spanish
Additional Services
Airport Transfers, Flight Booking Assistance, Hotel Reservations, Hotel to Clinic Transfers, Local Accommodation Assistance, Local Tours, Recuperation Services, Translator Services
Contact Clinic
SELECT A TREATMENT. GET A FREE QUOTE.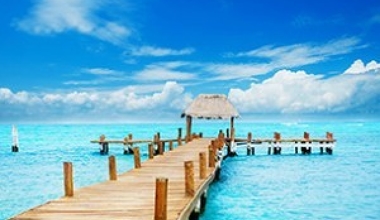 Mexico Travel Tips
Language: Spanish
Currency: Peso (MXN)
Climate: Average Daily Temp 75-82 F (24 to 28 °C)
Capital: Mexico City
Major Airport(s): Mexico City International Airport, General Abelardo L. Rodríguez International Airport
Electricity: 127V 60Hz
Time Zone: UTC −6/Summer UTC −8
What to See
México is rapidly becoming one of the most popular orthopedical tourism and travel destinations in the world. The attractions include zipline, bungee jumping, roller coasters, suspension bridges and more thrills. Cancun is full of amazingly beautiful cenotes, or natural freshwater wells that can contain fantastic caves or caverns ripe for exploration. Just off the northern coast of the Yucatán Peninsula, Isla Holbox is an island northwest of Cancun free of cars and full of gorgeous beaches with amazing marine creatures such as whale sharks and sea turtles.
What to Savor
Cancun is home to the most tasteful fish you've ever eaten, turquoise blue water, and sunsets to live for. Cancún is the ultimate spot for a relaxing weekend getaway. Located in downtown Cancun, Parque de las Palapas is the main square of the city where locals gather to socialize among food vendors and entertainment such as live music shows and clowns. Get hold of some super-affordable and super-authentic Mexican street food and browse the stalls full of local arts and crafts.
Where to Stay
Cancún isn't short on places to call home for the week. In fact, there are almost too many options — so in the interest of making life easier for you. Connect with our travel facilitators to choose the best hotel accommodations.
Book a hotel in Cancun, Mexico