Acibadem Orthopedic surgery center Istanbul has earned a well-known and respected reputation as one of the leading orthopedic clinics in Turkey to treat a wide range of disorders pertaining to the skeletal system, including joints, ligaments and associated muscles. Board-certified orthopedic surgeons in Istanbul make every effort to provide patients with the highest quality of orthopedic care.
...
Expert orthopedic surgeons at the clinic are capable of treating individuals of all ages who suffers from conditions of bone, joints and muscle. The clinic specializes in sports-related injuries, arthroscopy and knee surgery, spinal surgery, shoulder and elbow surgery, wrist and hand microsurgery, traumatology and foot and ankle surgery and hip surgery. All types of congenital and developmental problems like congenital hip dislocation, pesequinovanus, hemimelia; all childhood orthopedic disease such as perthes disease, bone and soft tissue problems, bone infection, limplenght discreaparences, all types of trauma and sport injuries, fractures, tendon and ligament ruptures; Neuromuscular problems like Cerebral palsy, myelodysplasia, obstetrical palsy, charcot-Marie Toot Disease etc.The clinic aims to effectively treat orthopedic problems related to all areas of the body to fulfill patients' goals and allow them to enjoy their active lifestyle. Acibandem Orthopedic surgery center boasts full-scale orthopedic medical care, including, knee replacement, hip resurfacing, hip replacement in Istanbul.
Popular treatments
15 more treatments
Consultations available in:
Turkish, English
Additional Services
Assistance in hotel bookings and airport transfers.
Accreditations
JCI (Joint Commission International), EFQM (European Foundation for Quality Management), ISO (International Organization for Standardization)
Patient Reviews
Treatment was great, Dr. Halker is a great knee specialist! I am only in Turkey every so often, but every time I have a problem I go to Acibdem. Acibdem is a top Hospital, it is better than most Western Hospitals.
30-Jan-2012
-2 more reviews
Contact Clinic
SELECT A TREATMENT. GET A FREE QUOTE.
Turkey Travel Tips
Language: Turkish
Currency: Türk Lirası/Turkish Lira (TRY)
Climate: Temperate Mediterranean Climate Hot, dry summers/mild to cool, wet winters
Capital: Ankara
Major Airport(s): Atatürk International Airport, Esenboğa Airport
Electricity: 220V 50Hz (European Plug)
Time Zone: UTC +2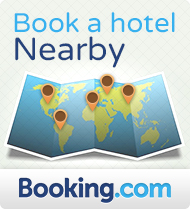 What to See
Explore the modern side of Istanbul at Istanbul Modern, a contemporary art gallery offering a peek into the city's artsy scene. Istanbul Modern is a converted warehouse on the beautiful banks of Bosphorus, showcasing modern paintings, sculpture, photography and brilliant works of art by Turkish and foreign artists.
What to Savor
Raising the bar on Istanbul wine and dining landscape, Mimolett is a Michelin-starred restaurant offering an innovative menu with a selection of Turkish and seasonal Mediterranean dishes.
Where to Stay
Get lost in the old world charm of the city when you stay at Anemon Galata hotel, tucked away in narrow, cobblestone streets of Galata area and offers a vantage point to explore Istanbul's top sights, authentic restaurants and Taksim non-stop nightlife. Wake up to wonderful views of the 14-century Galata tower and the Golden Horn.