As an Internationally acclaimed plastic surgery destination, top cosmetic surgeons in Nicosia, Cyprus specialize in cosmetic and reconstructive surgery for men and women. The plastic surgery clinic of Dr. Nicos Mantas focuses on providing meticulous attention to detail, individualized and compassionate care, and exceptional surgical results in a warm and welcoming setting.
With an ability to inform and empower patients, the plastic surgery clinic is centered on providing beautiful, natural and long lasting results for surgery of the breasts, the body and the face.
Meet Dr. Nicos Mantas — Plastic Surgery Cyprus
Expert plastic surgeon, Dr. Nicos Mantas, is a highly-respected and sought surgeon in Nicosia. He is prominent for his exceptional artistry in plastic surgery. Achieving beautiful contours and natural results, Dr. Mantas has helped thousands of individuals attain their deepest desires for beauty and confidence — ultimately uncovering a renewed self.
As a highly recognized leader, Dr. Mantas has been practicing in the field for over 20 years and has trained at top institutions — all propelling him to elite status within the plastic and cosmetic surgery fields.
...
Popular treatments
38 more treatments
Consultations available in:
English, Arabic, French, Greek
Additional Services
Local Accommodation Assistance, Translator Services
Patient Reviews
I had two times breast augmentation with Dr. Nicos Mantas, I'm very happy with his performance. My last surgery was 2004 till now my breast looks great, the only thing is,because it's been so long, I have to do it again.
31-May-2020
-2 more reviews
Contact Clinic
SELECT A TREATMENT. GET A FREE QUOTE.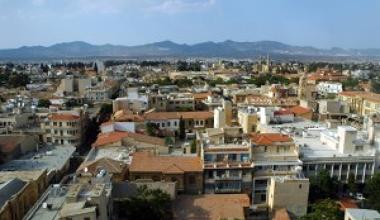 Cyprus Travel Tips
Language: Greek, Turkish
Currency: TRY (Turkish Lira)
Climate: Average Temp 86 F (30° C)
Capital: Nicosia
Major Airport(s): Larnaca International Airport (LCA), Ercan Airport (ECN)
Electricity: 240V/50Hz (UK plug)
Time Zone: UTC +2
What to See
Nicosia combines the colorful historic with the dazzle of a modern city. The heart of the city, enclosed by 16th century Venetian walls, is dotted with museums, ancient churches and medieval buildings. If you are eager to explore, begin sight-seeing in new Nicosia — deemed a contemporary, business and cultural center. You'll find many places of interest, including Byzantine churches and monasteries, archaeological sites and charming villages.
What to Savor
Ready, set, eat! The classic Northern Cyprus menu combination of meze and kebabs is one choice you can't go wrong with. Visit the famed Anibal restaurant at Saracoglu Meydina in North for a popular dinner. Another treat — visit Hamur on Ikinci Selim Cad, a 1930s house, the fires are lit during the winter for a cozy atmosphere.
Where to Stay
Located within easy reach of Nicosia's city center, there are many options in the historic Old City and the business district for 5-star accommodations. Recommended: The Hilton Cyprus hotel is the ideal place to stay while you escape and unwind from the Mediterranean climate. Many hotels in Nicosia offer a choice of leisure facilities, including fitness center, squash courts and tennis courts. With city hotels, you are within walking distance of the main business nightlife venues cafes and shopping centers and equal proximity of museums ancient churches medieval buildings and galleries.
Book a hotel in Nicosia, Cyprus