At the plastic surgery clinic of Dr. Elie Abdelhak, our team specializes in surgical and non-surgical aesthetic, reconstructive and rejuvenating procedures — for both women and men. Our highly trained cosmetic surgery team in Lebanon is skilled in the most advanced techniques available today and devoted to helping individuals from all cultural backgrounds build self-confidence....
Popular treatments
38 more treatments
Consultations available in:
Arabic, English, French
Additional Services
Airport Transfers, Translator Services
Patient Reviews
التجربة كانت ممتازة وحسيت بفرق في مكان العملية الالم يعتبر مقبول وكل يوم في تحسن والدكتور ماشاء الله عليه متعاون جدا ومعاملته جدا راقيه وفريق العمل جدا متعاون والآن تقريبا ليه ٣ اسابيع وكل يوم احس الالم يقل والكن بالنسبه للورم الحمد لله خُف جدا وان شاء الله أتوقع انه حيكون هناك فرق لانه الدكتور قال الي شهرين رغم انه الان في فرق ملحوض
01-Apr-2017
والله كان تعاملكم منيح جدا و التواصل ممتاز وهذا دليل على نجاحكم في عملكم واتمنى الكم النجاح والتوفيق ونشكر دكتور عبد الحق ونتمنى له النجاح. بنتي عم تتعافى بفضلكم
27-Feb-2017
صدقا الدكتور ايلي شاطر كتييير وفاهم اختصاصه عمل شغل كتير حلو فرق في شكل الجسم وكمان ايده خفيفه وبيسمع من المريض للاخر ويفهم شو رايد .اذا بدي اعمل اي تجميل مستقبلا مابروح لغيره وبوصي كل اصحابي في والمستشفى نظاااااافة واهتمام ١٠٠ على ١٠٠ تجربه جد رائعه و رح ارجع اكيد
27-Feb-2017
32 more reviews
Contact Clinic
SELECT A TREATMENT. GET A FREE QUOTE.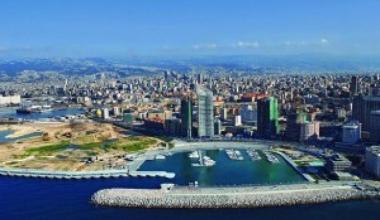 Lebanon Travel Tips
Language: Arabic, French
Currency: Lebanese pound (LBP)
Climate: Average Temp Summer 68-86 F (20-30°C) Winter 55 F (13°C)
Capital: Beirut
Major Airport(s): Beirut International Airport (BEY)
Electricity: 110-220V 50Hz (European and UK plugs)
Time Zone: UTC +2
Calling Code: 1008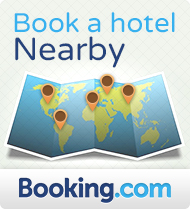 What to See
Beirut's most iconic emblem, Pigeon Rocks is on every postcard and a must-see for any traveler. The duo of rock arches are the most famous sight in Beirut and stretches from the Corniche directly in front of the rocks. If you are traveling in summer, you will find small boats take people around the rocks and to the caves for a minimal fee.
What to Savor
Abd el Wahab is a popular and highly-regarded restaurant in Beirut and one of the best places to savor traditional Lebanese flavors. For starters, order hot or cold mezzes such as sambousik (minced meat with pine nuts in pastry), hummous and vine leaves. The main course is meat treat; choose from wide variety of grilled meats from Kebbabs to juicy lamb chops.
Where to Stay
35 Rooms is a colorful, contemporary 4-star hotel with plush rooms and ethereal décor with themed murals. All rooms are equipped with microwave, a fridge and a large LCD cable TV. There is also a first-floor restaurant.