"Dr. Alejandro is the best plastic surgeon! He made me feel comfortable and confident before and after my plastic surgery procedure in Puerto Vallarta, and the entire Elaen staff was friendly, professional and helpful in every way!" — Jamie T.
BEGIN THE JOURNEY TO A NEW YOU
Led by expert plastic surgeon, Dr. Alejandro Enriquez de Rivera Campero, the leading plastic surgery center in Puerto Vallarta serves patients across the globe. For more than 10 years, Dr. Alejandro has been providing comprehensive plastic surgery services and has developed a reputation for delivering stunning, natural looking results that will help you look and feel your very best.
Are you interested in having plastic surgery in Puerto Vallarta, Mexico? At eláen Plastic Surgery Center, we provide a caring atmosphere that sets us apart from the rest of the world. Our artistic and compassionate team is ready to guide you through every aspect of your plastic surgery journey.
Mexico's Most Talented Plastic Surgeon
Our eláen plastic surgery team has one goal — to help patient achieve harmony between the body and mind. We truly believe that to be happy with yourself is by no means a superficial desire as our plastic surgery procedures are not just for our patients' face and bodies, but a direct impact on their souls. Dr. Alejandro Enriquez de Rivera Campero is a world-renowned plastic surgeon who specializes in facial plastic and reconstructive surgery. We offer the top cosmetic surgery treatments for the face, body, and breasts....
Popular treatments
37 more treatments
Consultations available in:
English, Spanish
Additional Services
Local Accommodation Assistance, Flight Booking Assistance, Translator Services
Patient Reviews
My experience was exceptional. The doctor was very thorough and explicit giving detailed explanations on the procedure. His communications skills and kind personality immediately put my husband and I at ease and assured us that he was the correct doctor to choose for my elective procedure.
21-Mar-2020
I am very happy with my full facelift procedure that was performed in January 2020 by Dr. Alejandro and his professional team at Elaen Clinic in Puerto Vallarta. The procedure was performed in a 'state of the art' hospital with round the clock care following the procedure. From the initial consultation to my final post-op visit I was treated with respect and kindness. Dr. Alejandro is a consummate professional.
16-Mar-2020
I am happy with my treatment. The office is beautiful. The staff is very friendly and helpful. My Dr. was pleasant and easy to talk to.
24-Jan-2020
27 more reviews
Contact Clinic
SELECT A TREATMENT. GET A FREE QUOTE.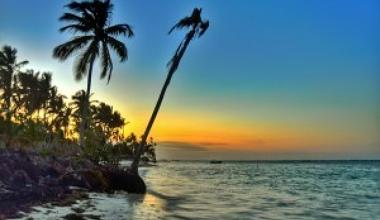 Mexico Travel Tips
Language: Spanish
Currency: Peso (MXN)
Climate: Average Daily Temp 75-82 F (24 to 28 °C)
Capital: Mexico City
Major Airport(s): Mexico City International Airport, General Abelardo L. Rodríguez International Airport
Electricity: 127V 60Hz
Time Zone: UTC −6/Summer UTC −8
What to See
Sunbathing and sightseeing is just one of many ways to spend your time in the amazing resort town of Puerto Vallarta. Mexico's most modern and influential city is also one of its most diverse. Be sure to visit Old Vallarta—El Centro and the Zona Romántica — a treasure-trove of boutiques and immaculate cobblestone streets.
What to Savor
When you think of Puerto Vallarta, you immediately think of the sun and sea, but Puerto Vallarta's most influential driving force is the magnificent restaurants that create life-long fans. Try the fresh-caught fish or hot-off-the-griddle tortillas. Explore the magnificent cliff-top aerie or bury your toes in the sand at the seaside eateries while you enjoy the tastes of Mexico.
Where to Stay
Centered in the middle of a large bay, Puerto Vallarta is the go-to hub for splendid, modern beach hotels. Are you looking for budget hotels, ocean front rooms, or botiques — Puerto Vallarta has it all. Riviera Nayarit is the place to be if you are searching for one-of-a-kind, truly luxurious villas.
Book a hotel in Puerto Vallarta, Mexico