Granado Tiagonce Clinic has been carrying out plastic surgery and aesthetic medicine for more than 20 years, being, at present, a reference Center in Madrid.
Plastic Surgery Madrid Packages
New Packages Package 1: Breast surgery (7,500 Euros )
The price includes : Plastic surgeon consultation, Preop test + anesthesia, Medical care and consultations after surgery over one year (Skype options), 4* Hotel double room with breakfast for 5 nights + special dinner for welcoming night (The hotel is 5 minutes walk from the Hospital, Regular individual transfer airport-Hotel-airport, Translation during all the consultations and during the surgery, Physiotherapy sessions for 2 persons before the surgery, and for the patient 5 sessions (one every day during the week they remain in Spain)
Package 2: Rhinoplasty (6,500 Euros)
Package 3: Tummy tuck (7,800 Euros)
Package 4: Facelift (7,600 Euros)
If the patient has two or more surgeries together, they will have 10% off
Package 5: NEW TREATMENT ALERT: Robotic Hair Transplantation (7,500 Euros) (with hotel and the rest of services 9000 Euros)
Personalized Plastic Surgery Services in Madrid
Personal treatment to our clients, honesty, and commitment, has always been our objective. Our Clinic is located outside Madrid, 10 kms away from the center in a quiet and easy access environment — just 5 minutes from the Hospital where the surgeries are performed, Hospital del Grupo Nisa, Pardo de Aravaca. The hospital specializes in aesthetic surgery and equipped with specific operating rooms....
Popular treatments
36 more treatments
Consultations available in:
Spanish, English, Ukranian, Russian, French
Additional Services
Local Accommodation Assistance, Translator Services, Flight Booking Assistance, Recuperation Services, Airport Transfers, Hotel to Clinic Transfers
Accreditations
SECPRA (Spanish Society of Plastic, Reconstructive and Aesthetic Surgery, ASAPS (Amercian Society of Aesthetic Plastic Surgery), IPRAS (International Plastic Reconstructive and Aesthetic Surgery Society), FILACP (Ibero Latin American Federation of Plastic Surgery)
Patient Reviews
Solo tengo palabras de agradecimiento, un 10 como profesional y un 11 como persona. El resultado espectacular, y la tranquilidad que te transmite tanto el dr. Granado como su equipo es inigualable.
10-Mar-2016
El Dr. Granado me operó hace 3 semanas de una reducción de mama y deseo manifestar su profesionalidad, trato con el paciente y calidad humana. No podia haver estado en mejores manos.
05-Mar-2016
Llevaba tiempo valorando hacerme una lipoescultura y no podría estar más satisfecha con la elección del Dr. Granado para hacerla. Su profesionalismo, seguridad y sobre todo sus consejos han sido de lejos una de las cosas que más me han trasmitido tranquilidad tanto en el pre como en el postquirúrgico. Además su equipo de trabajo se esmera en todo momento de trasmitirnos esa misma seguridad. Demás está decir que el resultado a sobrepasado ampliamente mis expectativas. Muchas gracias!
13-Feb-2016
15 more reviews
Contact Clinic
SELECT A TREATMENT. GET A FREE QUOTE.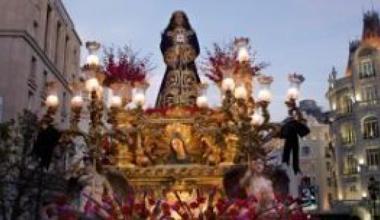 Spain Travel Tips
Language: Castilian Spanish, Catalan
Currency: Euro (EUR)
Climate: Average Temp 68 F (20°C)
Capital: Madrid
Major Airport(s): Madrid Airport, Barcelona Airport
Electricity: 230V 50Hz (European Plug)
Time Zone: UTC + 1
What to See
Madrid is a major cultural capital in Europe. Explore the places and characters that have made the city a top destination for art and culture. In a fairy-tale setting, you'll find white pinnacles and neo-Gothic features, the natural beauty of parks, and the alluring inspiration inside each museum. The clinic is located near the Casa de Campo, the largest urban park in Madrid and Monte del Pilar which features scenic hiking trails and historic areas. Madrid features a number of popular tourist destinations such as the Royal Palace of Madrid, Teatro Real and Plaza Mayor.
What to Savor
Madrid is brimming with restaurants for every taste. You've earned it, go ahead and get it. The typical dishes include cocido de tres vuelcos (chickpea-based stew), soldaditos de Pavía (fried cod in batter), besugo a la madrileña (red bream Madrid-style), potaje de vigilia (cod-based stew) and bartolillos (pastries filled with crème pâtissière). Undoubtedly, the city welcomes all kinds of influences, culinary included, and has drawn inspiration from those of Castile and La Mancha.
Where to Stay
Situated within walking distance of shopping malls and grand architecture, top hotels in Madrid bring guests closer to luxury and comfort. Are you ready for a personalized experience? Hotels in Madrid offer premier guest services, and all the eccentric benefits you get at Madrid's world-class accommodations. The capital city is also known for its vibrant night life, with a range of hotel-options for the LGTB community.
Book a hotel in Madrid, Spain