"I had an amazing experience with Dr. Ozge Ergun called Dr Oz and his staff! I spent a lot of time searching for the right plastic surgeon.His before & after photos and Reviews here definitely impressed me. After talking to him online I decided to set my surgery with him. I enjoyed asking him a lot of questions during the consultation and he answered any and all of them. The clinic was great, very good design, friendly and trained staff." — Kronen
Meet Dr. Özge Ergün
Dr. Özge Ergün is an internationally recognized leader in the field of Aesthetic and Plastic Surgery. He is one of the most widely known and highly-decorated plastic surgeons in Turkey. Medical organizations have recognized and awarded his contribution to expanding the world's access to knowledge and enhancing the quality of patient care. Dr. Ergün specializes in aesthetic/cosmetic plastic surgery of the face, nose, breast and body — and is considered one of the top facial plastic surgeons in Istanbul.
As an expert Aesthetic Plastic & Reconstructive Surgeon in Turkey, Dr. Ergün is at your service within his own practice located in downtown Istanbul. A skilled expert in aesthetic surgeries and FUE hair transplant surgeries, Dr. Ergün has served patients from 57 different countries.
Patients come to us to look their best, and we are committed to that goal for the long term.
Plastic Surgery Societies: Memberships Matter
Popular treatments
41 more treatments
Consultations available in:
English, Arabic, French, Spanish
Additional Services
Local Accommodation Assistance, Hotel to Clinic Transfers, Flight Booking Assistance, Hotel Reservations, Airport Transfers, Translator Services
Patient Reviews
ااستقبلوني من المطار و كانت معامله و الخدمه اكثر من ممتازه والمستشفى و العياده و العلاج كان اكثر من ممتاز. دكتور اوزقي اعزج عن وصفي له اكثر من ممتاز و فاهم واذا ابي اسوي اي عمليه ثانيه ماراح افكر الى عندهم
31-Jan-2018
تعتبر العيادة من أرقى العيادات فأسطنبول ، تجربتي كانت مع أحد أصدقائي لعمل العملية فكان بداية الحفاوة والأستقبال والتواصل جداً راقي وممتاز من الأخت إشراق ، مما جعلنا سعداء ولَم نشعر بأننا غرباء ولأول مره نأتي تركيا ، والشكر موصول للسيد تانر الذي كان كأخ حقيقي وتعامل معنا بود مما أتاح لنا نفسياً الرضى والإستقرار بجميع الترتيبات بدءاً من قدومنا إلى عودتنا لبلادنا وكان يهتم لأدق التفاصيل الصغيرة لراحتنا ، وكل الشكر والإمتنان للدكتور الغالي على قلوبنا الدكتور أوزغي الدكتور الذي بإبتسامته راحة وتعامله رقي فكان كأحد أفراد أسرتي برعايته وتواجده فالمستشفى والإطمئنان علينا بعد العملية وعند المراجعة مما جعلني بعد سته أشهر رجعت للسياحة والمراجعة وكانت نفس الحفاوة والكرم فالإستقبال .. شكراً جزيلاً لكم من القلب ♥️
08-Feb-2017
26 more reviews
Contact Clinic
SELECT A TREATMENT. GET A FREE QUOTE.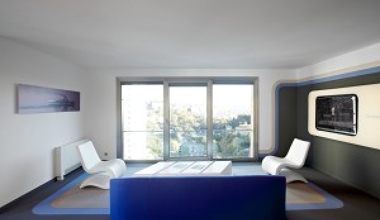 Turkey Travel Tips
Language: Turkish
Currency: Türk Lirası/Turkish Lira (TRY)
Climate: Temperate Mediterranean Climate Hot, dry summers/mild to cool, wet winters
Capital: Ankara
Major Airport(s): Atatürk International Airport, Esenboğa Airport
Electricity: 220V 50Hz (European Plug)
Time Zone: UTC +2
What to See
Galata Tower is a medieval cone-capped building that protrudes from the cityscape with an elevation at ground level of 35 meters above sea-level. Although it doesn't receive much of visitors' attention, Galata Tower offers an enchanting bird's eye view of the golden horn and Istanbul skyline. Cobble stone streets mark the way down to the tower, flanked by trendy restaurants, fancy boutiques and charming coffee houses.
What to Savor
Ali Haydar is an authentic Turkish restaurant that exudes elements of simplicity, warmth and welcome. The décor is designed with small wooden tables, velvet curtains and light blue doorframes. The menu offers a wide selection of Turkish kababs, borek and mouth-watering mezes such as saksuka.
Where to Stay
Skip the overpriced luxury chain hotels and immerse yourself in a timeless historic ambience that will appease your wallet and the artist in you. Homage Hotel is an apartment-style hotel located in the historic Aynalicesme area in a restored 1930s building. The hotel offers all the modern cons available in luxury hotels and the warmth and comfort of a local home. Amenities and services include WIFI internet connection, parking, dry cleaning and concierge services.
Book a hotel in Istanbul, Turkey