As one of the leading plastic surgery clinics in Turkey, Aesthetic Cosmetics in Izmir, is dedicated to providing the best combination of the latest technology and experience in plastic surgery, with the ultimate goal of achieving the best possible results at affordable prices.
Izmir Aesthetic Cosmetics is a world-renowned Center with accreditation from the Turkish Society of Plastic Reconstructive and Aesthetic Surgery. Led by Dr. Erdal Tuğsel, the Center performs aesthetic operations and non-invasive procedures. Patients can take taxi, shuttle or metro from airport to the office and we can help patient's book hotel accommodations.
Specialists to the World of Beauty
Our fully qualified plastic surgeons are trained in the most advanced developments of non-surgical cosmetic enhancements and have vast experience and knowledge within the industry.
Breast Aesthetics
Facial Aesthetics
Body Contouring
Genital Aesthetics
Izmir Aesthetic Cosmetics Mission
Izmir Aesthetic Cosmetics believes strongly in the doctor-patient relationship, with an emphasis on providing the best possible service, before and after surgery, as well as in the operating room, is the cornerstone of our practice. The dedication to the highest quality of patient care with a commitment to harness the latest scientific and technological innovations in plastic surgery for the benefit of our patients.
...
Popular treatments
30 more treatments
Consultations available in:
Turkish, English
Accreditations
Turkish Society of Plastic Reconstructive and Aesthetic Surgery
Contact Clinic
SELECT A TREATMENT. GET A FREE QUOTE.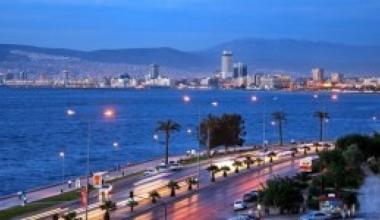 Turkey Travel Tips
Language: Turkish
Currency: Türk Lirası/Turkish Lira (TRY)
Climate: Temperate Mediterranean Climate Hot, dry summers/mild to cool, wet winters
Capital: Ankara
Major Airport(s): Atatürk International Airport, Esenboğa Airport
Electricity: 220V 50Hz (European Plug)
Time Zone: UTC +2
What to See
Izmir is the third most populated city of Turkey and the country's largest harbor behind Istanbul. Take the time to explore the market Area of Kemeralti. Izmir exposes an endless line of restaurants, bistros, bars, and tea houses. To the North and South of Izmir you will find hustling tourist resorts and serene secluded beaches. Favorites include: Konak Square, Ephesus, and Pergamon.
What to Savor
Turkish cuisine is a fusion and refinement of Turkish, Arabic, Greek, Armenian and Persian cuisines. Ottomans fused various culinary traditions of their realm with influences from Middle Eastern cuisines, along with traditional Turkish elements. Boyoz is a Turkish pastry, associated with İzmir — Kumru is a special kind of sandwich which is served especially in Izmir. Favorites include: 1888 Restoran, Gilda, Paprika, and Yeni Sofra.
Where to Stay
Izmir offers the best of the best — with luxurious amenities and affordable rates. Izmir hotels deliver the ultimate experience for globe-trotting explorers. Accommodations in Izmir are renowned for their overall commitment to high services standards, guest satisfaction and attention to detail. For a comfortable lodging experience: Moevenpick Hotel, Swissotel Grand Efes, and Wyndham Izmir Ozdilek.
Book a hotel in Izmir, Turkey