ALO Bariatrics offers affordable, trustworthy weight loss services in Tijuana, México through a network of world-class healthcare professionals and hospitals. We represent surgeons with a combined experience of 20+ years. ALO Bariatrics is a well-established network and those seeking an advanced bariatric program find our credentials reassuring.
As part of the ALO Bariatrics network, we provide leading-edge patient care by Mexico's most acclaimed physicians and offer the latest options for the morbidly obese. ALO Bariatric surgeons perform several types of bariatric procedures, including gastric sleeve and gastric bypass, duodenal switch, and revision weight loss surgery — using the advanced single incision laparoscopic surgical technique.
Why choose ALO Bariatrics in Mexico
Bariatric surgery is deemed a highly effective treatment for long-term control of obesity. If you have been unable to lose weight from diet and exercise alone, bariatric surgery in Mexico can get you on the right track to a healthier life. Our care is compassionate and patient-centered.
3 Locations (Tijuana, Puerto Vallarta, and Guadalajara)
Network of highly-experienced, dedicated bariatric surgeons
Staff members who pride themselves on thorough patient education
Modern facilities inside world-class, accredited hospitals
Affordable, advanced weight loss surgical techniques
Nutritional support, after-care program
Top Bariatric Surgeons in Tijuana
Surrounded by the gleaming skies of Tijuana, weight loss surgeon, Dr....
Popular treatments
3 more treatments
Consultations available in:
English, Spanish
Additional Services
Local Accommodation Assistance, Nutrition Counseling, Flight Booking Assistance, Translator Services
Accreditations
American Society of Metabolic & Bariatric Surgery, Mexican Board of Surgery (CMCG), Mexican Association of Surgery (AMCG), IFSO Certified
Contact Clinic
SELECT A TREATMENT. GET A FREE QUOTE.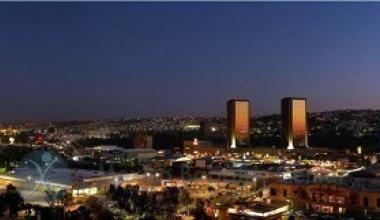 Mexico Travel Tips
Language: Spanish
Currency: Peso (MXN)
Climate: Average Daily Temp 75-82 F (24 to 28 °C)
Capital: Mexico City
Major Airport(s): Mexico City International Airport, General Abelardo L. Rodríguez International Airport
Electricity: 127V 60Hz
Time Zone: UTC −6/Summer UTC −8
What to See
Located just minutes from San Diego, Tijuana is home to world renowned restaurants, exciting cultural exhibits, shopping, nightlife and more. The city is saturated with excitement. A new generation of adventurous chefs, artists, and innovators are turning Tijuana into a city of dreams.
What to Savor
What do you have a taste for? Explore Tacos el Gordo, a famous local taqueria. Taste a slice at Pastel de Crepas de Tijuana, in Rincon San Roman, founded by one of the
most famous chefs in Tijuana. Eat beet carpaccio and blue cheese at La Querencia restaurant, home of Baja-Mediterranean cuisine. The dining options are limitless.
Where to Stay
Tijuana is an easy trip from San Diego. The Tijuana Marriott is a luxurious and elegant hotel ideally located on the main boulevard, next to the Golf Course and very close to San Diego and the Tijuana business district — just 20 minutes from the airport.
Book a hotel in Tijuana, Mexico