As the top weight loss surgery center in Turkey, IBC - Istanbul Bariatric Center, runs a highly efficient and effective specialized bariatric program with surgeries taking place inside the JCI accredited, Memorial Hospital. Patients who choose bariatric surgery in Istanbul find savings reflected directly on the price for a surgical procedure — affordable but not cheap. Our leading weight loss surgery team doesn't cut corners to gain patients. In fact, we have a proven track record operating a successful weight loss surgery program for over 20 years. And surgery quality and patient safety remains at the center of our program as we invest in every patient.
What is a successful program? A successful bariatric treatment program is highlighted by determining realistic goals and making permanent lifestyle changes. IBC - Istanbul Bariatric Center expert bariatric surgeons not only run a successful program, but also promote and publish their improvements in the medical literature and international expert forums on surgical technique, teaching others young bariatric surgeons on performing safer more effective surgery. Our weight loss surgery team in Istanbul focuses on pre-operative patient selection and preparation, medical evaluation and risk assessment, patient education and long-term follow-up.
Dr. Murat Üstün is the Lead Bariatric Surgeon at IBC - Istanbul Bariatric Center....
Popular treatments
6 more treatments
Consultations available in:
Turkish, English, German, Arabic, Russian
Additional Services
Airport Transfers, Flight Booking Assistance, Hotel Reservations, Hotel to Clinic Transfers, Local Accommodation Assistance, Local Tours, Recuperation Services, Translator Services, On-Site Pharmacy, Wheelchair accessible, WIFI
Accreditations
JCI - Joint Commission International (International) ISO Certification - International Organization for Standardization (International) MTA - Medical Tourism Association (International) Center of Excellence in Bariatric Surgery (International)
Contact Clinic
SELECT A TREATMENT. GET A FREE QUOTE.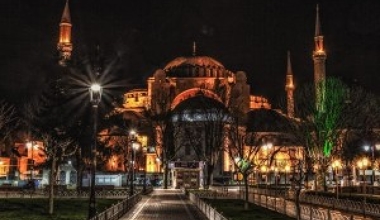 Turkey Travel Tips
Language: Turkish
Currency: Türk Lirası/Turkish Lira (TRY)
Climate: Temperate Mediterranean Climate Hot, dry summers/mild to cool, wet winters
Capital: Ankara
Major Airport(s): Atatürk International Airport, Esenboğa Airport
Electricity: 220V 50Hz (European Plug)
Time Zone: UTC +2
What to See
Straddling two continents, Istanbul is a city divided by the narrow waterway known as the Bosphorus. f there is one city that can truly claim the title of being the gateway to both Europe and Asia, it's Istanbul. Connect with us to learn more about the events and attractions happening now.
What to Savor
Istanbul has been a central component of the global food and spice trades for thousands of years, and nothing makes that more obvious than stepping inside a food market or restaurant in Istanbul. Incredibly varied, historically interesting, and very delicious, the best food in Istanbul pulls influences from all over the world and melds it into a food scene that is truly unique.
Where to Stay
It's a sprawling city, and some neighborhoods are definitely better bases than others. Do you want to explore the historic and cultural sites of Istanbul? How about the famous shops and bazaars? Contact us to learn more.
Book a hotel in Istanbul, Turkey