Cosmetic Dentistry Centre of Istanbul
Dental Centre of Istanbul is a full-scale dental practice in Turkey that sets the benchmark for dental care, skill, cutting-edge technology and attention to detail. The clinic is also renowned as one of Istanbul's leading implant dentistry centre.
The clinic provides gentle dentistry in a comfortable environment with friendly service — with the lastest dental techniques and state-of-the-art equipment....
Popular treatments
Consultations available in:
Turkish, English, Arabic
Additional Services
Flight Booking Assistance, Local Accommodation Assistance, Translator Services, Airport Transfers, Hotel to Clinic Transfers, Local Tours
Accreditations
Turkish Dental Association, International Team for Implantology (ITI)
Patient Reviews
لامشكلة لدي ولا أجد صعوبة لا في الأكل ولا في النطق؛ و لهذا السبب أنا اخترت عيادتكم المثلى
03-Jul-2015
It was beyond great doctor Can is so nice and he takes the time to listen to you , and answer all your questions ,very gentle ,and i was so happy with the final result , for sure I'll go back in the future :)
12-Jun-2015
3 more reviews
SELECT A TREATMENT. GET A FREE QUOTE.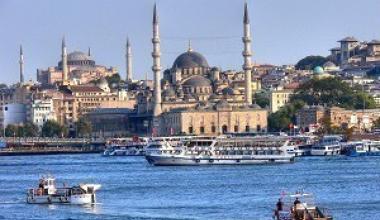 Turkey Travel Tips
Language: Turkish
Currency: Türk Lirası/Turkish Lira (TRY)
Climate: Temperate Mediterranean Climate Hot, dry summers/mild to cool, wet winters
Capital: Ankara
Major Airport(s): Atatürk International Airport, Esenboğa Airport
Electricity: 220V 50Hz (European Plug)
Time Zone: UTC +2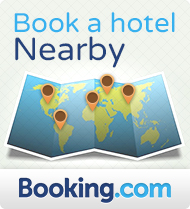 What to See
Old meets modern, east meets west and liberal meets conservative — Istanbul is truly a city of charming contrasts. Traveling to Istanbul is a sensory experience that will linger on in memory for years to come and chances are you will back again. Take a little respite from Sultan Ahmet higgledy-piggledy scene and explore the city's less-known gems.Visit Ahrida Synagogue, located in Istanbul's Jewish district; it is the city's oldest synagogue dating back to the 1430s. The synagogue was revamped and restored in 1992 to Ottoman architecture style. The major draw of Ahrida Synagogue is the boat-shaped reading platform, known as Bimah, which is believed to represent the ship that brought the Jews from Spain to Turkey in 1492.
What to Savor
The sheer variety and diversity of the Turkish cuisine will have your taste buds twirl in awe and admiration. Giritli is a gorgeous seafood restaurant in Sultanahmet offering bountiful selection of Greek and Turkish dishes, like sea bass, feta cheese with walnuts, and grilled calamari.
Where to Stay
If there were an Ottoman sultan living today, he would definitely stay at Çiragan Palace Kempinski Istanbul. In fact, the palace was once a residence of the Ottoman sultans-- but today it offers the most luxurious amenities a Sultan needs. Overlooking a breathtaking view of the Bosphrous, the hotel has 11 suites, high-ceilinged bathrooms and decadent furnishings.