ROMOY IVF Center
ROMOY Healthcare offers the highest standards in medical treatments for patients all around the world by combining the most effective treatment method with cost-effective options.
ROMOY IVF Center offers the patients all-encompassing services concerning the treatment of infertility — with expert fertility specialists, scientific and improved infrastructure and work ethics....
Popular treatments
11 more treatments
Consultations available in:
English, Turkish, Arabic, French, Persian, Italian, Spanish, Russian, Romanian, German, Azerbaijani
Additional Services
Airport Transfers, Assistance for Disabled Patients, Hotel Reservations, Hotel to Clinic Transfers, Local Accommodation Assistance, Local Tours, Nutrition Counseling, Recuperation Services, Translator Services
Accreditations
JCI Accreditation
Patient Reviews
ı have done ivf last year with romoy Healthcare and after 5 years without child finally i give born to my first child, thank you for all the staff of romoy Healthcare and their job and their credibility
16-Jan-2018
Аида Алиева. 23 сентября 2017. Выражаем огромную благодарность ROMOY Gobal Health, за рождение нашей доченьки! Наше солнышко появилась на свет 28 июня 2017 г. Низкий Вам поклон за ваш профессионализм, поддержку и за результат Вашей работы! Спасибо Вам большое, за то счастье, которое появилось в нашей семье!
09-Nov-2017
23 more reviews
Contact Clinic
SELECT A TREATMENT. GET A FREE QUOTE.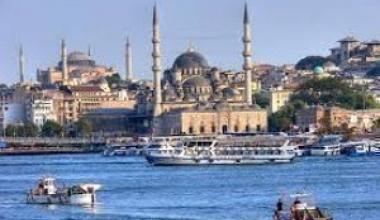 Turkey Travel Tips
Language: Turkish
Currency: Türk Lirası/Turkish Lira (TRY)
Climate: Temperate Mediterranean Climate Hot, dry summers/mild to cool, wet winters
Capital: Ankara
Major Airport(s): Atatürk International Airport, Esenboğa Airport
Electricity: 220V 50Hz (European Plug)
Time Zone: UTC +2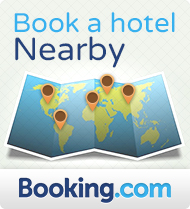 What to See
Istanbul is the only city in the world that embraces both Asia and Europe. From the city's historic alleyways — to the amazing Bosporus — to the glittering skyline filled with sleek skyscrapers Istanbul is sure to please. It is also home to sybaritic restaurants and a vibrant nightclub scene.Be sure to make stops at the Grand Bazaar, Blue Mosque, and the impressive Hagia Sopiha — these historical sights are incredible.
What to Savor
İstanbul is home to Turkey's unsurpassed restaurants, including several that are skilled in old Ottoman cuisine and superb fish tastings. Snacks are ever-present, with kebab stands, pastry shops, fast-food outlets and cafés across the city.
Where to Stay
Romoy's goal is to make the patients always feel at home by offering the chance to choose any location with optimum conditions for a budget-friendly accommodation, including transfers and assistance throughout the entire process. By staying at the best hotels and hostels centrally located, patients can be treated and visit tourist attractions at the same time.