The Welcare Hospital
Popular treatments
12 more treatments
Consultations available in:
English, Hindi, Gujarati
Additional Services
Airport Transfers, Translator Services, Local Accommodation Assistance, Local Tours, Nutrition Counselling, Recuperation Services, Assistance for Disabled Patients, Hotel Reservations, Hotel to Clinic Transfers
Accreditations
Japanese Orthopedic Association, Asia Pacific Arthroplasty Society, EFORT (European Federation of National Association of Orthopaedics and Traumatology) – Asia Symposium
Patient Reviews
Mr. Muturi
Back in 2008 I broke my left leg while climbing stairs in my house, this followed hospitalization, surgery and metal plating to support the broken left leg upper tibia, which were done in Nairobi.Over time my knee developed acute pain and deformity due to wrong plate fixtures. After several visits to my surgeon I was advised that due to instability of my knee joint and bone loss, my condition needs further surgery to remove metal plating and have a Total Knee Joint Replacement, The surgeon advised that this kind of operation is not possible in Kenya and I should seek treatment in South Africa, Europe or India where they have advanced technology to treat such conditions. In May 2011 a friend advised me to consult a visiting surgeon from India. I made an appointment and met Dr. Bharat Mody & Dr. Harshida Mody. After interview and review of my condition Dr. Mody assured me that he was confident that he can treat my deformity if I visit his hospital in India. On 21st August 2012 I traveled to India and visited Dr. Mody's Welcare Hospital in Baroda, after the normal tests and examinations procedures were done I was operated the following day. To my surprise at 56 years old I could not believe myself when I was able to walk after the third day of operation, having gained full mobility of my left leg and deformity of my leg which was no more. In my honest opinion, Welcare Hospital is a Hospital with a dedicated teamwork of expertise led by Dr. Mody. They work as a humane and selfless team dedicated to solve most complex knee conditions, like what I suffered continuously for four years and even had given up ever regaining mobility of my leg in my whole life. I sincerely thank the management of Welcare Hospital especially Dr. Bharat Mody, fellow Doctors, Nurses, Therapists and the entire team of other staff for treating and taking care of me. Thank you all, may God bless you.
27-Mar-2013
Mrs. Al-Aidaeroos
This is Mohammed Al Aidaroos, son of Zubeida Al-Aidaeroos. My mother's history with knee pain goes back to 1988 when we thought that a trip to Czechoslovakia for spa, mud treatment, and Chinese needles may help to cure her soreness. But after a month stay at the hospital we came back without tangible results. In July 2009, before taking off to Germany, we were advised by an Indian friend to get the surgery done in India by Dr. Bharat Mody. Few telephone calls and I found myself in new thoughts. I flew to Baroda to meet with Dr. Bharat Mody and listened to his analysis, inspecting the hospital, and the city. The knee replacement surgery was finally done on 8th July 2009. We stayed in Baroda for a month after surgery and the doctors and nursing team were our family and friends. Dr. Mody and his team were very reassuring with their smile and kind words that helped to keep the momentum. We hold a great piece of gratitude in our hearts for Dr. Mody and his team of doctors and physiotherapists that will remain for all time to come.
27-Mar-2013
Mrs. Mwamisi
My name is Mrs. Agnes Mumbai N-Mwamisi and I am a 63 year old Kenyan farmer by profession. I started experiencing pain in my right knee way back in 1992. In early 2004, a doctor informed me that there was a project by some American orthopedic doctors to assist Kenyans with arthritis. They operated hundreds of Kenyans alongside some Kenyan doctors who were bone specialists, and my doctor was among them. Thus, I had my first Knee Replacement surgery in August 2004 at Kenyatta National Referral Hospital. In 2006, I started experiencing intense pain again, and I was back to taking pain killers again, and applying some ointments on the leg every night before I slept. After the pain got worse, I went back to the doctor who had performed the operation. He took an X-ray and informed me that the implant was collapsing. I was devastated by this news. In early 2008, I met an orthopedic surgeon who is renowned and had performed numerous operations on other 0patients in Kenya. After looking at my x-rays, he confirmed that indeed the implant was sinking and damaging the knee further because it was not the right size and type. He recommended a repeat surgery to remove the damaged one and replace it with a different type of implant. The operation was going to be a lot more costly than the first one but my family and I were determined to get the best treatment possible and as soon as possible. So in April 2009 I underwent a second operation on my right knee. I recovered slowly from the second operation and resumed my normal duties back in my farm. Not long after the operation, I started experiencing the worst pain ever since the problem started. At the start of 2010, I realized that my right knee was getting deformed and there was additional and severe pain on the left ankle as well. I started limping seriously and had to be dependent on pain killers every day (morning and evening). By the end of the year, the knee was completely deformed. We were referred by friends to a missionary doctor working at the Kijabe AIC Mission Hospital. He told us that I needed to undergo a third operation as soon as possible to avoid further damage to the leg, which by this time had become shortened. He recommended that the specialized revision surgery should be done in a place with specialized facilities and expertise with this kind of complications in arthritis. He recommended we find a hospital either in USA, United Kingdom, South Africa or India. One of my daughters went on the internet to try and get more information about the health facilities that had been recommended in India. To our greatest relief, Dr. Mody responded promptly to our email. On the 8th May after Dr. Mody saw my X-rays and examined me in person, he recommended Revision Knee replacement surgery on the right knee and Total Knee replacement on the left knee as it was also arthritic. The cost was quite affordable by normal standards, and the family decided to fundraise. Thank God we got an overwhelming response from the extended family and friends and were able to raise the required funds in about 4 weeks. I travelled to India in late June 2011 with my daughter Irene. The operation was carried out in two phases both in early July and it was a success. Almost immediately I started the physiotherapy sessions at Welcare. I was at the hospital until 3rd August 2011 when I returned back to Kenya- by which time I was walking well and my leg was completely straight. I have continued with physiotherapy here in Kenya and I am getting better each day, I am no longer dependent on pain killers. I traveled back to the farm to resume normal life. I am very happy with the quality of care and support I received from Dr. Mody and his team of doctors, physiotherapists and nursing staff. They were all fantastic, friendly and were always positive and encouraging. I cannot forget to mention the great support from the administration. It was truly a pleasant experience. Thank you so very much for making our stay at Welcare Hospital memorable. May God bless you and always give you the enthusiasm to help as many people as you did for us!
27-Mar-2013
7 more reviews
Contact Clinic
SELECT A TREATMENT. GET A FREE QUOTE.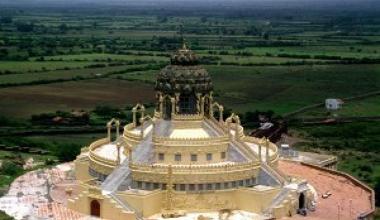 India Travel Tips
Language: Hindi, English
Currency: Indian Rupee (INR)
Climate: Average Temp Summer 104 F (40°C) Winter 59F (15°C)
Capital: New Delhi
Major Airport(s): Delhi Airport
Electricity: 230V 50Hz Indian (Old British)/European plugs
Time Zone: UTC+5.5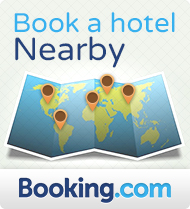 What to See
Gujarat is a state situated in western India. It occupies an area of 78.687 sq mi (203,800 km2) with a coastline of 1,600 km. Most of the coastline lies on the Kathiawar peninsula with a population of 60 million.Gujarat State is bordered by Rajasthan to the north, Maharashtra to the south, Madhya Pradesh to the east, and the Arabian Sea as well as the Pakistani province of Sindh on the west.The state's coastal cities served as ports and trading naval hubs, during the Gupta and Maurya empires.Vadodara is considered the cultural capital of Gujarat, formerly known as Baroda is the third largest and most cosmopolitan city in the Indian State of Gujarat.Vadodara has plenty of cultural sights that are remarkably known for their cosmopolitan character. Behold the stunning architecture of Lakshmi Vilas Palace and the Maharaja Sayajirao University of Baroda (M.S.U.), which is the largest university in Gujarat.
What to Savor
Gujarat has a lot of offer for vegetarian lovers. The dining art of Gujarat is well defined and reflects the nature of people living there. Food is simple, graceful and modest. The outstanding and remarkable feature of Gujarati cuisine is its vegetarian food and its inherent subtlety and texture.
Where to Stay
Good Luck Guest house is a rustic, back-to-basics place to stay in Gujarat offering comfort and convenience to its guests. It is ideally located near most places of interest in Gujarat. Relish ethnic décor exotic cuisine and hospitable care.