ROMOY Healthcare - Orthopedic Unit
0090 549 229 99 16 / 0090 549 229 99 38
ROMOY Orthopedics
ROMOY health care offers the highest standards in medical treatments for any patients all around the world by combining the most effective treatment method with the lowest cost options....
Popular treatments
32 more treatments
Consultations available in:
English, Turkish, Persian, Arabic, Romanian, Russian, Dutch, French, German, Italian
Additional Services
Airport Transfers, Assistance for Disabled Patients, Hotel Reservations, Hotel to Clinic Transfers, , Local Accommodation Assistance, Local Tours, Nutrition Counseling, Recuperation Services, Translator Services
Accreditations
JCI Accreditation
Patient Reviews
Меня зовут Бегенч я из Туркменистана. В июне 2016 у среднего сына была травма колена. Повредил во время тренировки по футболу. Он у меня планирует заниматься им профессионально. Наши Ашкабадские врачи предложили оперировать но после нее сын пог бы позабыть о спорте. В итоге решили ехать в Турцию. Ромой подсказали нам родственники, которые были уже у них на лечении. После предварительной операции врач тоже пришел к мнению проведения оперции но в отличии колег из Туркменистана он обещал что операция (ортроскопия ) никак не повлияет на его будующую карьеру. Слово врачи сдержали. правда понадобилась двух месячная физиотерапия но результатом мы однозначно довольны. Бегенч Атамурадов
25-Aug-2016
Nas djecak Hamza je bio bezbrizan i kao vecina djece igrao je fudbal sa drugarima. Nazalost jedan dan je dosao sa povredom i tada je sve krenulo naopako. Vodili smo ga u bolnicu u Sarajevo i rekli su nam da oni ne smiju izvesti tu operaciju, na vrhuncu ocaja smo saznali za Romoy. Imam samo rijeci hvale za njih, ni jedne sekunde nas nisu ostavili same i pruzili su nam neogranicenu podrsku. Zahvaljujuci vama nas Hamza opet bezbrizno trckara sa drugarima. Hvala Vam !
24-Aug-2016
Меня зовут Владимир мне 32 я из Ростова. В прошлом довольно серьёзно занимался футболом. После почти что 6 летнего перерыва в августе 2014-го решил спомнить старину да и съиграть разок... Тут я повредил колено, врачи сказали что повредил мениск. На компанию Ромой вышел через своего брата Егора, он с женой проходили лечение бесплодия в Стамбуле. Он дал мне номер телефона я связался, рассказал все, отправил документы и после получения цены и плана лечения вылетел. Предпологал что возникеут проблемы с языко да и вообще со всем так как я еле оперался на поврежленную ногу которая в добавок дико болела. Но ребята с Ромоя были очень любезны и доброжелательны к нам с женой. Операция прошла успешно, правда остаться в Стамбуле пришлось на 6 дней дольше, но это скорее маленькое недорозумкние чем проблема.
23-Mar-2015
5 more reviews
Contact Clinic
SELECT A TREATMENT. GET A FREE QUOTE.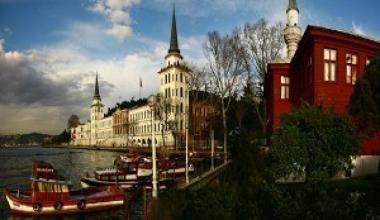 Turkey Travel Tips
Language: Turkish
Currency: Türk Lirası/Turkish Lira (TRY)
Climate: Temperate Mediterranean Climate Hot, dry summers/mild to cool, wet winters
Capital: Ankara
Major Airport(s): Atatürk International Airport, Esenboğa Airport
Electricity: 220V 50Hz (European Plug)
Time Zone: UTC +2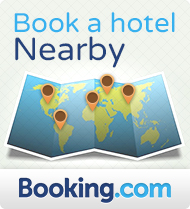 What to See
Istanbul offers visitors alfresco style restaurants, bustling bazaars, and romantic settings on the Bosporus — this is a city made for your most curious desires. Attractions and activities in Istanbul are alluring and extremely exhilarating.Explore the celebrated Hagia Sophia, and the impressive Sultan Ahmet Mosque that has become the center of Istanbul tourism.
What to Savor
Istanbul has an extensive range of cafes, ranging from trendy coffees and imported alcoholic drinks to simple lokantas. Istanbul is known for their tasty fish restaurants and popular candlelit tables over pouring into the traffic-free streets. Restaurants in Beyoğlu, Galata and Taksim are sure to fill up your appetite.
Where to Stay
Romoy's goal is to make the patients always feel at home by offering the chance to choose any location with optimum conditions for a budget-friendly accommodation, including transfers and assistance throughout the entire process. By staying at the best hotels and hostels centrally located, patients can be treated and visit tourist attractions at the same time.