Dr. Elie Abdelhak
Dr. Elie Abdelhak is a nationally and internationally recognized authority on plastic surgery in Lebanon and the Middle East performing a wide range of cosmetic, facial and breast-enhancement procedures.
Part of a world-renown medical center, the clinic offers state-of-the-art surgical treatments to help patients look and feel their best. Dr. Abdelhak is dedicated to providing the highest quality of surgical and post-surgical care....
Popular treatments
38 more treatments
Consultations available in:
Arabic, English, French
Additional Services
Airport Transfers, Translator Services
Patient Reviews
دكتور ابلي عبد الحق دكتور له خبره طويله في مجال الجراحة وانا كتير راضيه علا النتائج. لقد فمت بأكثر من عمليه عنده والنتائج مذهله. الدكتور يتابع احدث التقنيات ويعطي للمريض كل الوقت. هو دكتور بروفيشنال بكل بساطه.
28-Sep-2016
اشكر الدكتور ايلي عبد الحق ...لقد كانت العمليه ناجحة ...كان عندي انحراف في الأنف ولم استطيع التنفس لمده 4 سنوات وكنت اعاني من ألم شديد ...الآن أتنفس بصوره جيده والأنف جميل جدا ..وكانت معامله الدكتور جيده وكذلك الممرضات...شكرا جزيلا على مساعده ..
26-Sep-2016
22 more reviews
Contact Clinic
SELECT A TREATMENT. GET A FREE QUOTE.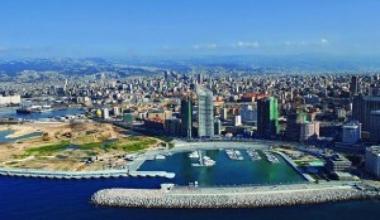 Lebanon Travel Tips
Language: Arabic, French
Currency: Lebanese pound (LBP)
Climate: Average Temp Summer 68-86 F (20-30°C) Winter 55 F (13°C)
Capital: Beirut
Major Airport(s): Beirut International Airport (BEY)
Electricity: 110-220V 50Hz (European and UK plugs)
Time Zone: UTC +2
Calling Code: 1008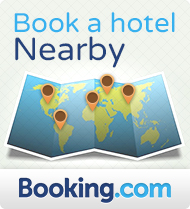 What to See
Beirut's most iconic emblem, Pigeon Rocks is on every postcard and a must-see for any traveler. The duo of rock arches are the most famous sight in Beirut and stretches from the Corniche directly in front of the rocks. If you are traveling in summer, you will find small boats take people around the rocks and to the caves for a minimal fee.
What to Savor
Abd el Wahab is a popular and highly-regarded restaurant in Beirut and one of the best places to savor traditional Lebanese flavors. For starters, order hot or cold mezzes such as sambousik (minced meat with pine nuts in pastry), hummous and vine leaves. The main course is meat treat; choose from wide variety of grilled meats from Kebbabs to juicy lamb chops.
Where to Stay
35 Rooms is a colorful, contemporary 4-star hotel with plush rooms and ethereal décor with themed murals. All rooms are equipped with microwave, a fridge and a large LCD cable TV. There is also a first-floor restaurant.